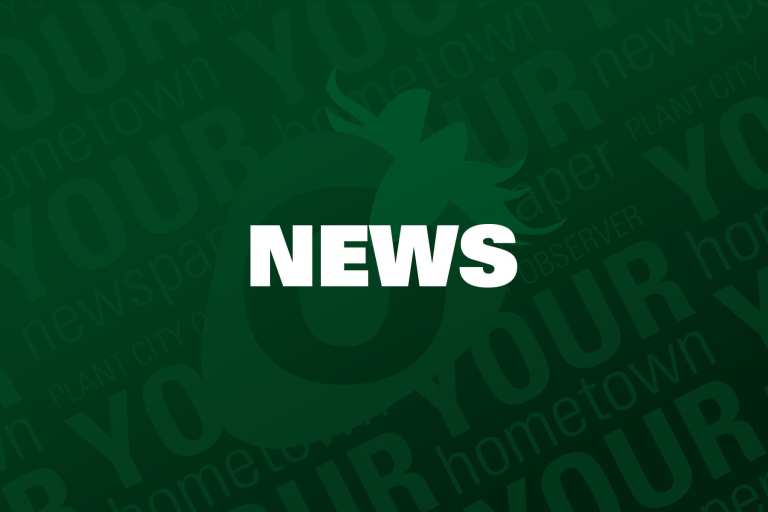 This week's happenings in Plant City include a heroes' banners in downtown, flags on veterans' graves and a service honoring those who've served our country.
Hometown Heroes Banners
Seventy-six banners honoring randomly-selected veterans are on display on lampposts through downtown Plant City and Veterans Memorial Park, including the area around City Hall and McCall Park and along Collins, Evers, Wheeler, Palmer and Reynolds Streets.
The project was coordinated by the Arts Council of Plant City in partnership with Unity in the Community and the City of Plant City. The Arts Council sought the help of Shelby Bender, Executive Director of the East Hillsborough Historical Society and Gil Gott and Erin Schulte with the Plant City Photo Archives, to identify veterans and who served in the Plant City area or who have called Plant City home and locate their photographs. The city's General Services Department assisted with the installation of the banners.
A ceremony to dedicate the banners to Plant City and its residents will be held on Sat., Nov. 11 at 10 a.m. at Veterans Memorial Park.
"The men and women on the banners represent all that is good and honorable to all who have servced," said Marsha Passmore, President of the Arts Council of Plant City. "Our hope is to do a similar project in the future, and ideally have banners on the lamppost in Veterans Park continually."
Volunteers Place Flags On Veteran Graves At City Cemeteries
Plant City residents showed up big last Saturday as more than 60 volunteers helped place 1,300 flags in the city's four cemeteries at each veteran's grave in recognition of Veteran's Day. "We're proud of our community for assisting with this annual event and Durant High School ROTC cadets for making this event possible," said Special Events Coordinator Ivanna Ibarra.
Improvement League of Plant City Hosts First Annual "Freedom is not Free" Service
The Improvement League of Plant City in partnership with the Disabled American Veterans #83 hosted its First Annual "Freedom is not Free" service at the Bing Rooming House Museum. The keynote speaker, Plant City's own Reverend Gregory Gay, Retired US Army, who enlisted before he graduated from high school and became a Cobra Attack helicopter mechanic, spoke about the importance of patriotism, obedience and service to country. "Some gave some and some gave all, the price of freedom is not free," he said.
His rousing remarks echoed with event attendees, including William Thomas.
"He was a perfect fit to this annual event," he said. "His experience in servicing combat vehicles such as the helicopter was vital to protecting lives and ensuring pilots were equipped."
Also on display at the museum is an exhibit showcasing African-Americans who served in the military to provide a deeper appreciation for the pivotal role played by African-American servicemen and women in shaping "local" history.
The Bing House Museum also partners with the Plant City Photo Archives & History Center to expand historical content of how local veterans served together with bravery and sacrifice. "Hosting a veterans service at the museum annually helps further encourage those who have served to contribute their stories of courage," said Thomas.
Don't Miss Empty Bowls/Pioneer Day Events This Weekend
It's going to be a busy weekend in Plant City as downtown plays host to the Empty Bowls Project on Sat., Nov. 11 from 10 a.m. to 1 p.m. at the Robert W. Willaford Railroad Museum. A $10 donation to theUnited Food Bank of Plant City gets you a handmade bowl to take home and a sampling of a variety of soups.
Also happening on Saturday is the 46th Annual Pioneer Day celebration at the historic 1914 Plant City High School Community Center, located at 605 N. Collins St. from 9 a.m. to 3 p.m. Tour the museum exhibits, watch heritage demonstrations, see live music and dance performances, and more. 
Hope Lutheran Welcomes Mobile Food Pantry
Hope Lutheran Church, located at 2001 N. Park Rd., will host their mobile food pantry on Thursday, Nov. 15 from 6 p.m. until the supplies are gone. Anyone in need of grocery assistance is encouraged to attend as they work to eliminate food insecurity in the community. No identification is required and the pantry is open to anyone that needs food. For more information, contact the church office at 813-752-4622.