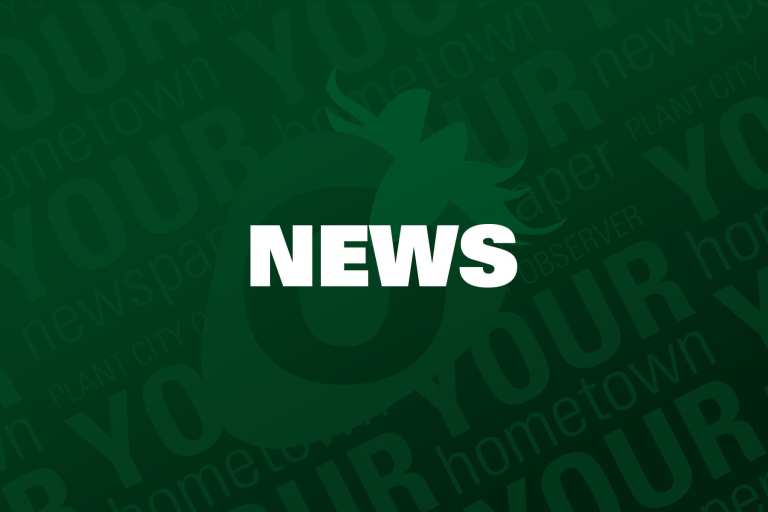 Plant City kid advances in Elks National Hoop Shoot; City of Plant City to host Orienteering Meet
Plant City kid advances in Elks National Hoop Shoot
After the Plant City Elks Lodge held the local iteration of Elks National's annual Hoop Shoot Free Throw Contest in November, five winners representing Plant City made their way to Lake Placid, Fla. for the competition's district round. Following the district round, four of those competitors advanced through to the state regional round in Sanford this past week.
In the hoop shoot, both male and female participants across three different age groups — ranging from eight to 13 years old — each got their opportunity to shoot 25 free throws, with three of Plant City's competitors taking second place and Angel Ortiz taking first in the boys 12-13 year old age group. To win his group, Ortiz and two other competitors were all left in a three-way tie with 19 shots made after the initial 25 free throws before he eventually rose to the top following a shootout.
Ortiz will now make his way to the Florida Elks Youth Camp in Umatilla for the state championship round with an opportunity to advance to Valdosta, Ga. for the regional round. And if he can make it through Valdosta, he would then advance to the National Championship on April 22 at the Wintrust Arena in Chicago, home to DePaul University's basketball program and the Chicago Sky of the Women's National Basketball Association.
"We had four representatives from Plant City and took three second place finishes, but one young man, Angel Ortiz, finished first," Plant City Elks hoop shoot lodge director George Domedion said. "After all of the boys in the 12 and 13 year old age group shot there was a three-way tie where they all had 19 baskets and he won in the shootout. So he's moving on to the state round in Umatila and we're so excited for him. He's excited, his parents are excited, the Elks Lodge is excited and we're just raring to go. On Feb. 18 we're all going to trek up there and stay overnight, the kids stay in our youth camp where we feed them and take care of them, it'll be fun and we're looking forward to it."
In 2022, Plant City native Braden Smith was crowned national champion in the Boys 12-13 year old age group representing an Elks Lodge in Marietta, Ga. and earning the honor of having his name and picture enshrined as a part of a brand new digital exhibit in the Naismith Basketball Hall of Fame in Springfield, Mass.
City of Plant City to host Orienteering Meet
The City of Plant City will be hosting an Orienteering Meet with Suncoast Orienteering at McIntosh Preserve on Saturday, Jan.y 28, 2023.
The event will begin setup at 8 a.m. with participants beginning the course starting around 9 a.m. and continuing throughout the day. Suncoast Orienteering has 12 High School JROTC groups with about 180 participants scheduled for this event.
Suncoast Orienteering began as a wing of Florida Orienteering before incorporating into their own organization where they have operated independently since 2014. They are a non-profit club that hosts several events throughout the year including bike orienteering and rogaines, with the hope of organizing their first-year canoe orienteering event this year.
From an original three events a year, this year they will be nine from November 2022 to March 2023. The events feature different length courses based on navigating to a series of checkpoints (controls). You can race (run) the course for speed or take your time (walk). Events are family-friendly and usually pet friendly too, however, this depends on the venue. Courses vary in length from about 2.5 kilometers (1.7 miles) for a novice-level course to an 8-9 kilometer (5-5.5 mile) expert course.
For more information on SOAR (Suncoast Orienteering and Adventure Racing), visit suncoastorienteering.com.