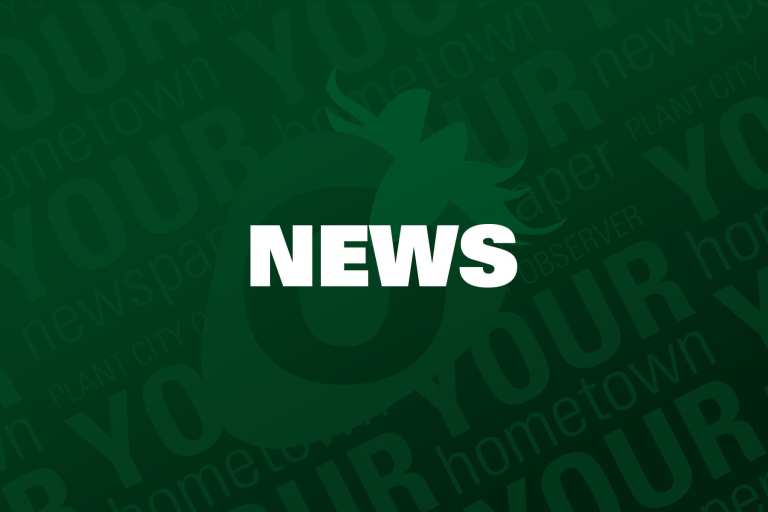 FEMA Disaster Assistance Application deadline approaching; Plant City Main Street to host Friday Night Flicks; Hope Lutheran Church welcomes mobile food pantry
FEMA Disaster Assistance Application deadline approaching
More than $4.4 billion in federal grants, disaster loans and flood insurance payments have been provided to the state of Florida and to households affected by Hurricane Ian. But time is running out for Hurricane Ian survivors to apply for disaster assistance. If your primary residence is in one of the 26 counties designated for federal disaster assistance and you incurred storm-related loss or damage caused by Hurricane Ian, you have until Jan. 12, 2023 to complete your application.
Survivors who have insurance are encouraged to file a claim for disaster-caused damage before they apply for FEMA assistance. You do not need to wait for your insurance settlement to submit a disaster assistance application. FEMA may provide financial assistance to eligible survivors who have uninsured or underinsured disaster-caused damage or loss.
Apply online at disasterassistance.gov or call 800-621-3362. Assistance is available in most languages. Calls are answered every day from 7 a.m. to 11 p.m. ET. Survivors can also register at any Disaster Recovery Center operating throughout Florida's disaster-damaged counties.
The Jan. 12 deadline also applies to applications for low-interest disaster loans from the U.S. Small Business Administration (SBA). SBA is the federal government's primary source of money for the long-term rebuilding of disaster-damaged private property. SBA helps businesses of all sizes, private nonprofit organizations, homeowners and renters fund repairs or rebuilding efforts and cover the cost of replacing lost or disaster-damaged personal property.
FEMA's Housing Assistance and Other Needs Assistance grants for medical, dental, and funeral expenses do not require individuals to apply for an SBA loan. However, applicants referred to SBA must complete and submit an SBA loan application to be considered for additional forms of disaster assistance. Applicants who do not qualify for an SBA loan may be referred back to FEMA to be considered for aid under the Other Needs Assistance provision. The SBA Disaster Customer Service Center's number is 800-659-2955. Help is also available by email at disastercustomerservice@sba.gov or by visiting www.sba.gov.
Businesses that have not yet submitted an SBA disaster business loan application, may apply online using the Electronic Loan Application (ELA) via SBA's website at disasterloanassistance.sba.gov.
Disaster loan information and application forms can be obtained from the SBA's Customer Service Center at 800-659-2955 or by email at disastercustomerservice@sba.gov.
The filing deadline to return applications for physical property damage is Jan. 12, 2023 and the deadline to return economic injury applications is June 29, 2023. For the latest information on Florida's recovery from Hurricane Ian and Nicole, visit floridadisaster.org/info and fema.gov.
Plant City Main Street to host Friday Night Flicks
Join Plant City Main Street on the second Friday of the month in 2023, starting in March, as they debut a brand new event for 2023 called Friday Night Flicks.
Shop and dine in our Plant City's historic downtown from 5 to 9 p.m. and catch a free feature film that the whole family can enjoy at 7 p.m.
Bring your chairs and blankets to the big screen at Evers Street and J Arden Mays Blvd and enjoy a memorable night under the stars, with a few special meet-and-greet surprises planned for the future. The first event will take place on March 10 where the movie Peter Rabbit will be playing.
Plant City resident Cody White already has the event scheduled on his calendar. "Pirates are our thing, we go to the Gasparilla parades, but we also just enjoying being a part of the Plant City community," he said.
White and his family moved here in 2021 from Sand Springs, Oklahoma, which has a population of 20,000. "We feel closer to Plant City than we ever did back in Oklahoma because at every event you just have a small-town feel and everyone is so friendly," said White.
Visit www.plantcitymainstreet.org or its Facebook page at Plant City Main Street to learn more.
Hope Lutheran Church welcomes mobile food pantry
Hope Lutheran Church will once again host their mobile food pantry in the church parking lot, 2001 N. Park Rd., on Thursday, Jan. 19 and will begin distributing food to those in need at 6 p.m., running until the supplies are distributed.