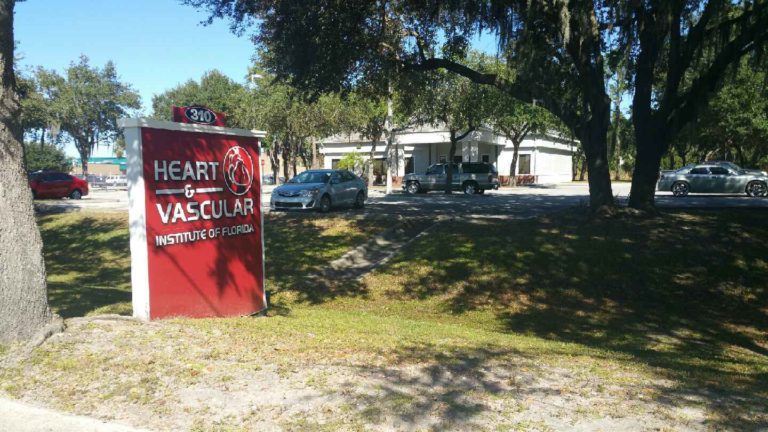 Heart & Vascular Institute of Florida opened a new office in Plant City.
By Thais Leon-Miller
Staff Intern
Though the Heart& Vascular Institute of Florida is new to Plant City, it has already made the Tampa Bay area its home.
The Heart & Vascular Institute opened its doors at a new Plant City location in October in the building that previously housed Dr. Max Rattes' cardiology office. One of six institute facilities, the Plant City office is staffed with four cardiologists and two vascular surgeons.
The physicians who make up the Plant City team are: cardiologists Dr. Imran Ismail, Dr. Roshan Patel, Dr. Rami Heart and Dr. Irfan Siddiqui; and vascular surgeons Dr. Sajid Ismail and Dr. Matthew R. D'Alessandro.
"We have multiple physicians that come here," Amanda Collin, a spokesperson for the institute, said. "Between all of them, we have plenty of physicians. Also [we have] some in the various area hospitals as well. The experience all of them have and the reputation of our office is just awesome."
The Heart & Vascular Institute of Florida's main office in Davenport recently won the Small Business of the Year award from the Haines City Chamber of Commerce.
The institute touts the ability to handle many procedures on-site, limiting the need to transfer care to a neighboring hospital.
The institute also boast state of the art technology. The doctors use a procedure called stereotaxis catheterization, which uses magnets to navigate through the circulatory system in the body. With the use of this machinery, physicians are able to monitor heart function from the inside and get a clear image of what is going on in a patient's body.
The institute also has the ability to place stents and heart catheters and provide stress tests in the office.
The Heart & Vascular Institute of Florida is located at 310 W. Alexander St., just east of Plant City High School. To make an appointment or get more information, call (813) 752-3456 or visit MyHeartDoc.org.