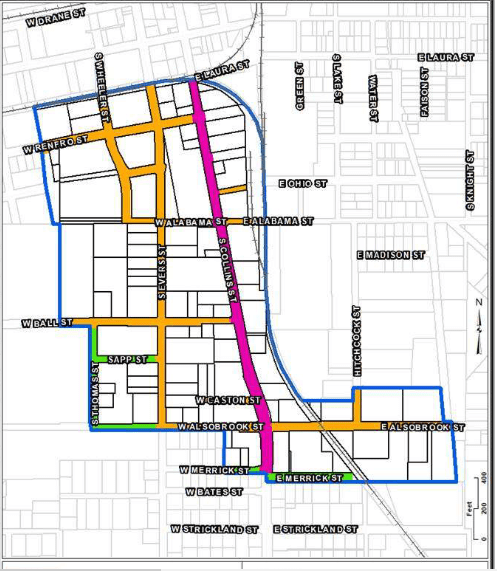 A recent city approval allows more flexibility when developing in midtown
On Monday, the Plant City City Commission approved revising the development requirements within the Plant City Midtown District.
The change allows midtown streets to have flexibility to be commercial properties, residential dwellings, or both – mixed-use streets.
This will give developers more building opportunities. Homes along with businesses can be built together on any given street if chosen.
Collins Street is the only roadway that is restricted to being a mixed-use street. Shops can operate on the first floor and residencies can be situated on the second floor and upward.
With the new ordinance, the structure of a business can have a further distance from the sidewalk. As a result, businesses can use the additional space for outdoor cafés or patios.
Streets across the 16-acre midtown district did not have the option before.
A building that is used for residential and commercial uses can extend as high as 60 feet, which could equate to approximately four to five floors.
"These changes simplify this and create more opportunities," said Bill McDaniel, city manager of Plant City. "I think the flex streets are very important because we've worked through various proposals on midtown."
This is also in accordance with the Plant City Midtown Redevelopment Vision Plan, deviating away from traditional neighborhood development.
The Plant City Planning Board found the proposal to be in accordance with the Imagine 2040: Plant City Comprehensive Plan. It was passed by 7-0.
The City Commission then passed it unanimously by 5-0.