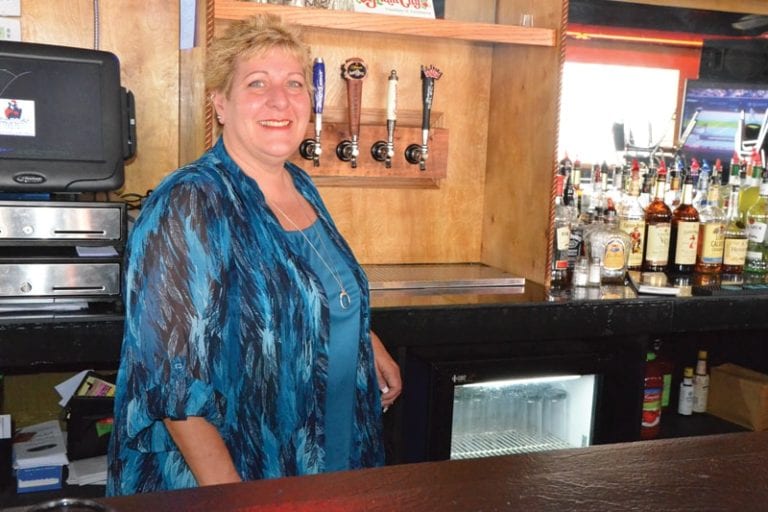 By Matt Mauney | Staff Writer
Sandra "Sandi" Shea is a natural entertainer.
When she decided to buy Big Dog's Patio in the Historic Downtown Plant City, it was an opportunity for her to "extend her living room."
"We want to have a family-type atmosphere, where you can come and hang out with friends, watch a game and have a drink," Shea says.
While working at the Hard Rock Hotel and Casino in Tampa, Shea's boss owned the Plant City bar and was in the market to sell it. Big Dog's is Shea's first go at being a bar owner, and so far, although it has had its stressful moments, it has been a great experience.
The bar reopened under the new ownership on June 18 and celebrated its grand opening Sept. 5. One of Shea's first moves as owner was to join the Plant City Chamber of Commerce.
"They have been great to us," says Shea, a New Jersey native who has called Plant City home for the last three years.
The next step was to change how the bar is perceived by the community, both on appearance and reputation.
"We wanted to clean the place up and make it a friendly neighborhood bar," Shea says.
With the help of her staff and her entertainment manager/event planner David Brown, Shea has brought improvements and upgrades to the bar, including new flat-panel televisions, an upgraded patio complete with a stage and full bar, and an improved entertainment schedule that features live music or entertainment at least four nights a week.
"Live music is a big thing for us," Brown says. "There's a ton of talent in this area, and we want to be able to feature it and give exposure to local talent."
With the help of popular local artist Anna Gavin, Big Dog's has started an open mic night, during which performers from Plant City, as well as Orlando, Tampa and St. Petersburg, come to the bar to showcase their talents.
In addition to live music, Big Dog's features other weekly and monthly events, such as a trivia night, poker, beer pong and an improv comedy show on the second Thursday of every month.
Shea also wants Big Dog's to be a place where people can come watch their favorite teams play. They will have access to NFL games nationwide on Sundays thanks to NFL Sunday Ticket and will be running drink specials for all college and professional football game days.
Another focus for Shea is supporting other local businesses and the local community. She plans to hold fundraisers that will raise money and supplies for local charities. Big Dog's also offers a 25% military discount with a valid military I.D.
Although Big Dog's doesn't offer a food menu, the bar does supply a variety of food options for free for customers on special nights, on a donation basis.
AT A GLANCE
Big Dog's Patio
Address: 103 N. Palmer St.
Hours: Noon to 2 a.m. daily
Entertainment: Big Dogs features live entertainment at least four nights a week." >http://lovejanetphoto.com/raschetniy-schet-onlayn.php