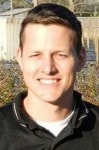 As many of you may have heard, our family businesses, Keel and Curley Winery and Two Henrys Brewing Co., have recently been put under the microscope by the Hillsborough County zoning department. We have a couple of upcoming hearings that will greatly influence the success of our business going forward. 
Unfortunately, a few Hillsborough County residents living within a couple of miles of our property disagree with what we do, which perhaps has resulted in a number of rumors that just aren't true. I would like set some of them straight with verifiable facts from our Hillsborough County zoning application. 
First, the rezoning will only further restrict our business and will not expand it. Our hours will be limited to closing at 11 p.m. on Friday and Saturday nights, and 9 p.m. on weekdays. We will not be able to sell any other companies' beer or wine products as we've been doing legally since 2006. Our brewery will be limited to "microbrewery" status of less than 8,000 barrels per year, which is about .3% of Tampa's Yuengling brewery's production, and we will no longer be able to host events with outside music during the weekdays — including charity events.  
Next, we do not and will not ever sell or allow the consumption of liquor on our premises, and we are not getting a "bar" status. Our zoning will remain agriculture; we merely are adjusting our exemptions to continue selling our agribusiness products made on our property from Florida sources. We also already have all required licenses and permits to do what we do. The county later decided to require this rezoning after our brewery and beer-tasting room had been operating for six months.          
We invite you to verify these facts on the Hillsborough County website or check our Facebook page for our actual zoning modification application. Our zoning application number is 14-0533.
Finally, I will leave you with some facts about craft brewery and winery customers, so you can decide if you want these people visiting our community from around the world. According to a Cornell University study, most wine drinkers are between ages 40 to 69, with incomes of more than $70,000 per year.  According to another study by the National University System Institute, more than 75% of craft-brewery visitors hold a bachelor's degree, with most making more than $80,000 per year. 
Furthermore, according to the Institute of Local Self Reliance, when a business is locally owned, roughly three times the revenue — or 60 cents of every dollar — stays in the community. 
We hope that you will agree that our facility is a cultural and financial asset to the community and continue the tremendous support. Please visit our webpage or email me for more information on how you can help or for any concerns you may have.  
Thank you and God bless. 
Clarence J. Keel IV is vice president of production and head brewer of Two Henrys Brewing Company. For more information, email him at clay@keelandcurleywinery.com.