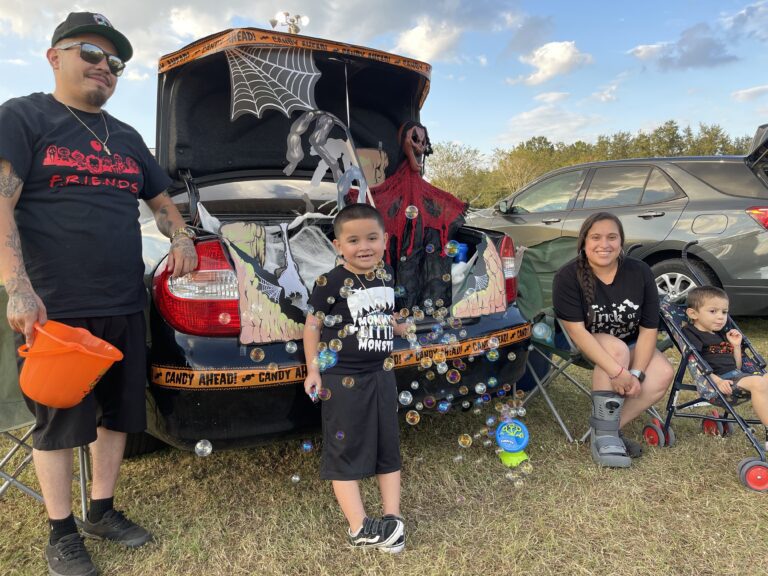 More than 1,000 people turn out at the event for tricks and treats.
Plant City resident Maribel Ramirez saw a Facebook post about Monster Mash, hosted by Plant City Parks and Recreation, and thought it would be a fun event for her five-year-old daughter Chloe.
They're glad they attended the event. "We just loved it," said Ramirez. "We love Plant City so much, it's nice and quiet and small."
While the city may be small, it's mighty when it comes to event turnout. More than 1,0000 people attended the trick-or-treating festivities last Friday at Plant City Stadium.
"We had a great turnout and can't wait to do it again next year," said special events coordinator Ivanna Ibarra.
She credits her Parks and Recreation team, the sponsors, those that set up trunks and the Plant City High School Key Clubbers (who helped with the spooky scare zones) for the event's success. At one point in the evening, she looked out across the crowd and was just in awe of the hard work that was put into the event.
Ibarra found satisfaction in seeing everyone dressed up and enjoying themselves. "This is truly why I love doing special events- creating memories for all ages to one day look back on," she said.