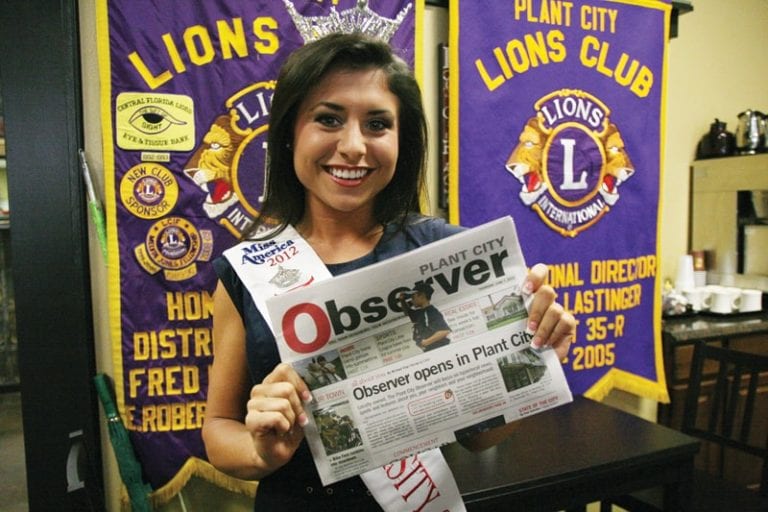 Miss University of Florida Ashlyn Robinson, a 2010 Plant City High School graduate, got her hands on a rare prototype copy of the Plant City Observer during her visit to the Plant City Lions Club June 26, at The Catering Company & Café.
This week, Robinson, a former Raider cheerleader, Florida Strawberry Festival queen court member, Miss Teen Heart of Plant City and Little Miss Plant City, will be competing in the Miss Florida pageant at the Mahaffey Theater in St. Petersburg.
If you're going on vacation, remember to grab a copy of the Plant City Observer to take with you. Snap a photo of you with the paper at your destination of choice and email it to Managing Editor Michael Eng, meng@plantcityobserver.com.