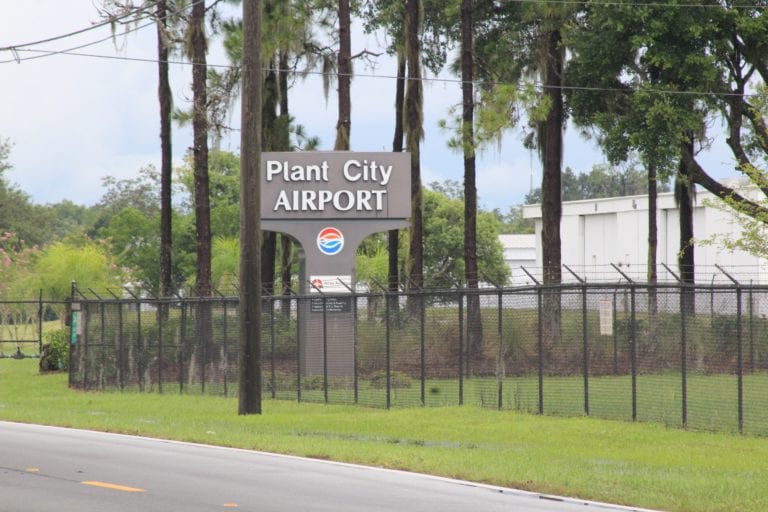 A man was arrested Wednesday afternoon after he was found to have broken into the Plant City Airport and moved a variety of items around. He also caused $1,000 worth of damage to a 2005 Cessna's antenna.
Employees at the Plant City Airport stumbled upon a strange scene early Wednesday morning when they realized several items had been moved around the premises.
Plant City Police were called to the scene at 6:58 a.m. and discovered one of the entry gates to the property had been opened. PCPD said someone entered the Hillsborough County Aviation Authorities' Plant City Municipal Airport at approximately 11:30 p.m. on Aug. 6 and then proceeded to "move a bunch of stuff" around during the night.
Grounding wires planes plug into to reduce static electricity, especially during fueling, were tampered with. One was stretched out across the location and officers found the fire bottles next to the aircrafts had also been moved around the area.
A refueling hose was removed from a pump and was relocated and one 2005 Cessna aircraft housed at the airport had a mounted antenna that was damaged, which was an approximately $1,000 loss. It appeared to have been bent by the suspect. PCPD said none of the buildings were entered and no other planes or items at this time appear to be damaged.
Once police arrived, they were able to determine a suspect made entry into the placarded restricted area by dismantling an electronic gate control unit.
The H.C.A.A. has surveillance cameras on the property and PCPD obtained access to the footage to help provide further clues to the case. The video surveillance showed "the suspect trespassing on the airport property and engaging in several acts of criminal mischief," according to a news release.
While police were on the scene investigating, they made contact with the suspect, who was still within the airport property. Jonathan Eugene Lewis, 38, was arrested and charged with one count of second degree misdemeanor criminal mischief, one count of first degree misdemeanor criminal mischief and trespassing on the operational area of an airport, which is a third degree felony.