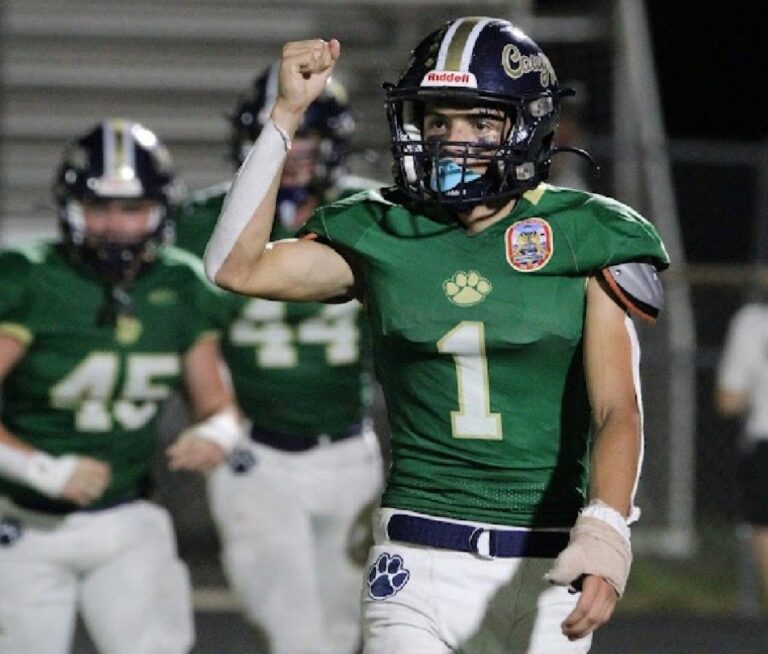 Hunter Smith is a Junior Linebacker at Durant High School. 
Covering the Durant vs Palm Harbor University playoff game, it was noticeable that one of Durant's player's was hyping up his team from the sidelines when he wasn't on the field and when he was on the field he was making countless big plays on defense. Hunter Smith is a Junior Linebacker at Durant High School.
How long have you been playing football ?
Answer: I've played football since I was 6 years old at the turkey creek Trojans, so about a total of 10 years.
Have you always played LB or have you played other positions? If so, what were they?
Answer: I played quarterback for 9 years as well as linebacker and safety in little league. Due to my experience as an offensive player I think it allows me to be able to read the field very well.
What's your favorite thing about playing for the Cougars?
Answer: My favorite thing about this team is how cohesive we are. Everyone knows everyone and we all hang out, outside of school. And you can't overlook how disciplined we are. The bond of this team is what makes it so special.
What's your favorite memory this season on the team? Could be a highlight of yours, a teammate, a win, anything.
Answer: Week 6 against Sumner we were 30 point underdogs, everyone counted us out, but we knew what we needed to do to win and we got the job done.
What's your favorite thing about Coach Varnum?
Answer: my favorite thing about coach Claybo is he never gave up on me. He saw potential I didn't and pushed me to be a better football player and a better person.
How many hours a week would you say you're playing/preparing for football?
Answer: I would say at-least 15 hours a week. We practice 4 days a week about 2 hours at a time and we have film in between. We are almost always preparing.
If you're not playing or prepping for football, what are you doing in your spare time?
Answer: On the weekdays it's football (preparing by film, outside of school fieldwork, and position drills) and on weekends I'm always fishing or I'm playing flag football with my older brothers.
Who's your favorite player in the NFL that you try to model your game after?
Answer: Surprisingly, I model my game after Taysom hill. He's an all around player. He can catch, run, throw, hit, he does it all.
What are some songs on your pre game playlist?
Answer: I have 3 songs I listen to before my games. Dreams and nightmares by Meek Mill, The bigger picture by Lil Baby, and Hello by Calenraps.
I overheard you on the sidelines repeatedly saying "Standing On Bidness." Do you wanna explain what that means to our older audience?
Answer: "Standing on Bidness" means putting your money where your mouth is. I respect trash talk but you better mean what you say. A phrase we have as a team is "say what you mean and mean what you say" and we didn't drive 1 hour and 40 minutes not to stand on Bidness.