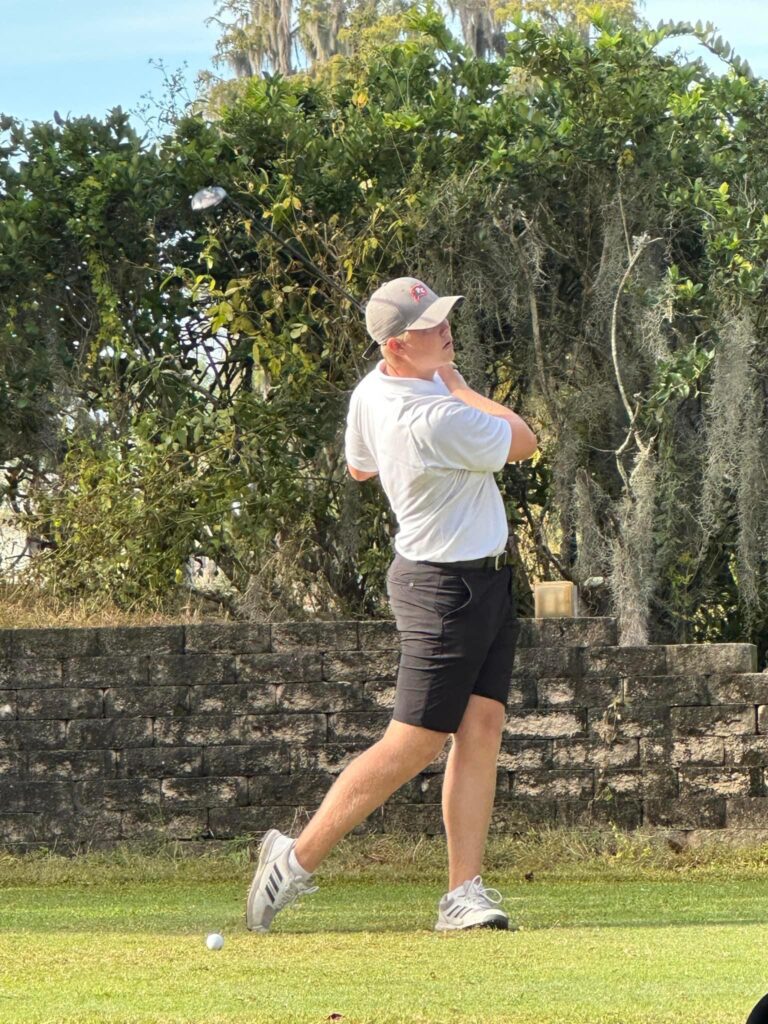 Garrett Reinhold, a senior at Plant City High School, is this week's Athlete of the Week.
Garrett Reinhold is a senior at Plant City High School. He was playing Varsity football last year for the Raiders, but now has found himself playing a new sport. Garrett and the rest of the PCHS varsity golf team went 5-2 this year and even made it to districts. 
How did you get into Golf?
I got into golf from watching a few videos on YouTube and had some of my dads old clubs and I was hooked ever since. 
What has Golf taught you?
It's taught me to be patient and have poise because as soon as you lose control it's very difficult to bring it back.
Who's your favorite Golfer?
My favorite golfer is Garrett Clark, he's a YouTuber on good morning golf who's been playing for a long time and has such a smooth swing.
If you go to college, would you pursue golf? If you didn't, would you still play?
 Yes and yes because it's a lifelong game, clubs last forever and you can golf till you're 80.
If you were to give a beginning golfer advice, what would it be?
Hit balls, go to the range and hit as many balls as you can, you will naturally get better to the point where you can be consistent and confident, and don't give up.