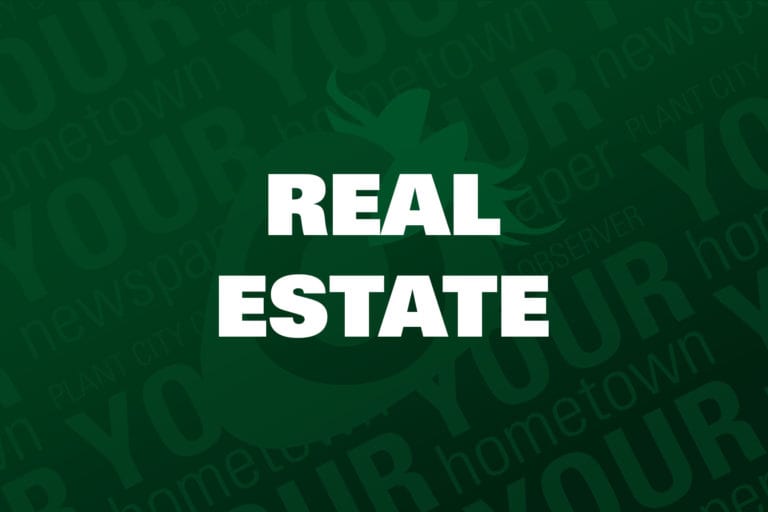 Local May 2020 sales and trend information courtesy of The Crawford Group. Permit information was obtained from the City of Plant City.
Compared with 2019 figures Plant City-area real estate sales dropped while sale prices increased — a trend that's defined much of this year in real estate.
Last month, 70 single-family homes sold with an average sale price of $240,762 ($131.27 per square foot). Compared to last May, that represents an 11 percent increase in average sale price (vs. $217,466 and $118.73 per square foot in 2019). There was also an 11 percent year-to-year increase in April 2020 sales.
Mitchell Crawford, of the Crawford Group, said that Plant City is "still very much in a seller's market" and that the busiest part of the buying/selling season is nearly here. He also cautions potential sellers to be wary of companies that offer to buy homes without visiting them.
"We recently had a client ask us about the typical selling process," Crawford said. "They had originally went with one of those Internet companies which basically buys the home sight unseen, gives them a contract and, in this case, delayed for more than 90 days before they attempted to follow the contract deadlines. Without Realtor representation, they didn't know the processes or what their options were. The 'company' then presented them with an addendum seeking close to $20,000 in repair and so-called market decline credits to continue forward with the contract. Their home should have closed within 45 days, but now they have to start the process over again. This is one of the main reasons, as a buyer or seller, to get Realtor representation — someone who is looking after their best interest."
TOP BUILDING PERMITS
These are the largest building permits issued in Plant City for the month of May 2020, in order of dollar amounts.
2501 Paul Buchman Highway — Completion — $1,453,256
2501 Paul Buchman Highway — Occupancy — $919,454
2051 Walden Woods Drive — Electrical — $865,000
302 S. Maryland Ave. — Mechanical/HVAC — $570,000
2400 James L. Redman Parkway — Completion — $500,000
3307 S. Frontage Road — Billboard — $450,000
2709 Thonotosassa Road — Mechanical/HVAC — $370,000
765 Grant St. — 5+ family buildings — $350,000
3304 Sydney Road — Commercial alteration — $306,813
2262 Pixie Way — Roof — $284,000
3304 Sydney Road — Roof — $255,966
2501 Paul Buchman Highway — Occupancy — $250,000
3304 Sydney Road — Roof — $223,920
4614 W. Dr. MLK Blvd. — Plumbing — $195,000
302 S. Maryland Ave. — Plumbing — $178,000
1708 Johnson Pointe Drive — Single family detached — $156,300
2511 James L. Redman Parkway — Electrical — $102,178
1602 W. Johnson Road — Single family detached — $135,480
1706 Johnson Pointe Drive — Single family detached — $109,000
3002 Bridgeman Court — Single family detached — $109,000