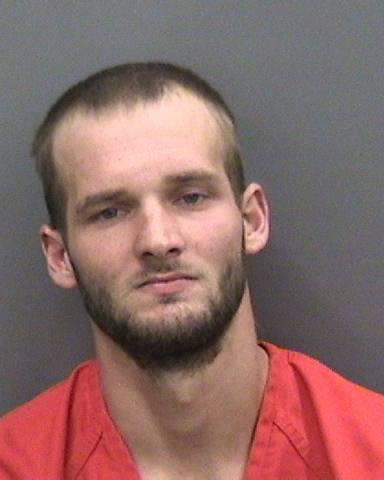 An argument turned deadly Saturday, police said.
For James Meeks, the honor of his race was worth a life. So he took one.
The Hillsborough County Sheriff's Office said Meeks stabbed Moses Wilson multiple times with a pocket knife late Saturday evening. Wilson, 49, died at the scene. Witnesses told police Meeks said Wilson punched him in the face and called him a "cracker," so he had to do something about it. Meeks is white, Wilson black.
"It's bull sh—, stupid. This didn't need to happen," a friend of Wilson's who witnessed the attack, but asked not to be named, said.
According to HCSO, Meeks and Wilson began arguing outside of 4308 James L. Redman Parkway around 10:10 p.m. Saturday. The building operates as a garage where Wilson worked. Meeks, 23, armed himself with the knife and began threatening Wilson. Wilson retreated inside the building and Meeks followed.
A witness said Meeks told Wilson he was "going to stick his ass." He got him twice in the left leg and once in the right thigh. Deputies arrived on scene and administered first aid to Wilson, but he died shortly after.
Two witnesses identified Meeks as the culprit and deputies took him into custody. According to Meeks' HCSO arrest report, he was read his rights, then admitted to stabbing Wilson. He said it was self-defense. The witnesses, however, said otherwise. Wilson, they said, was never armed.
Meeks was booked into Orient Road Jail where he was charged with second degree murder, plus a weapons offense enhancement for using a weapon to commit murder. His bond was set at $500,000. As of Wednesday, he remains in jail.