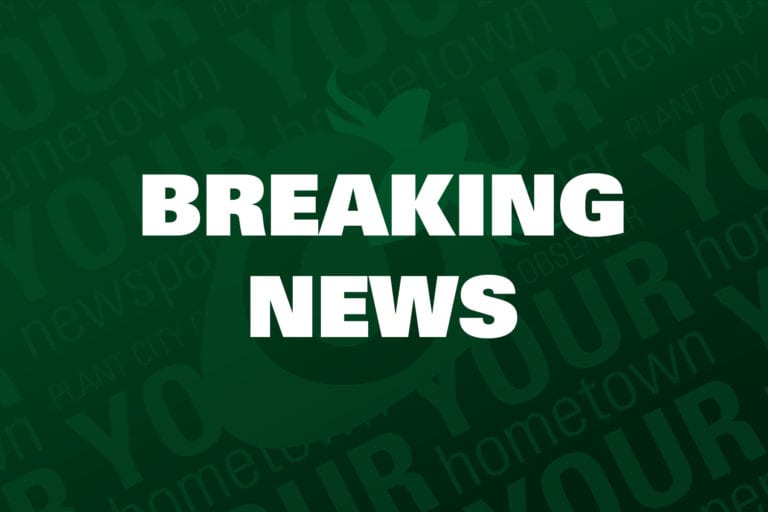 Early Sunday morning a man was shot and killed by a PCPD officer after driving a stolen vehicle directly toward him.
Two Plant City Police Officers shot and killed the driver of a stolen vehicle after police said the man drove the vehicle at one of the officers.
PCPD spokesman Al Van Duyne said a grey Honda was reported stolen Saturday evening so the department put out a Be On the Lookout call for the car. At approximately 6 a.m. Sunday morning two officers saw the car on the 2100 block of Spooner Drive and begin to approach the vehicle. One of the two officers shined their light at the car and realized a man was inside. Then the driver reportedly put the car in drive and drove the car directly toward one of the officers.
"The man put the car in drive and drove toward the officers," Van Duyne said. "The first officer was walking toward the front of the vehicle, but he was walking parallel with a fence line at the house. The second officer was approaching from the rear and he was approaching the right rear side of the vehicle. As the officers were walking toward the vehicle the driver put the vehicle into drive and starts driving forward toward the one officer. Well they both were in fear, obviously the officer the vehicle was coming toward was in fear of his life and the other officer was in fear the driver was going to injure the other officer."
The fence was six feet tall so the officer at the front of the vehicle was unable to take the time to scale the barrier or dodge the incoming car so both officers fired shots at the vehicle in an attempt to stop the driver. Van Duyne said the driver was shot at least once and died at the scene.
Both officers were put on standard paid-leave. The Florida Department of Law Enforcement is investigating the incident. PCPD has also enlisted the assistance of HCSO and its crime scene unit came in to process the scene. Any subsequent information will come from the FDLE.
A family member was near the scene and identified the suspect as 25-year-old Steven Kerr Jr.