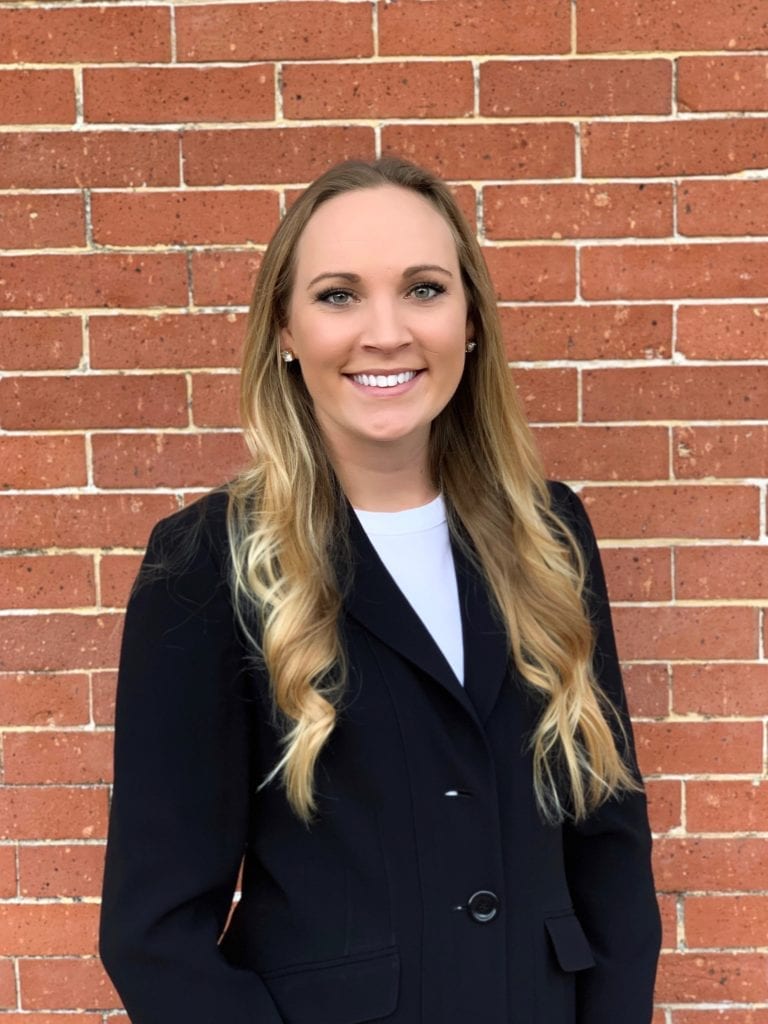 Plant City Main Street is on the precipice of major change. Before taking that final plunge, the group has tapped Jerilyn Rumbarger to take the helm.
Main Street, it appears, is rounding the corner.
Plant City has long had a tumultuous relationship with the organization designed to breathe new life into downtown. The list of reasons there's been so many hurdles and roadblocks along the way at time appears endless. However, over the past year the group has dug in its heels and began a concise and meticulous shift toward genuine change. 
Its volunteers filtered into the community, rallying support and starting the long process of bringing about a renaissance to downtown Plant City. The work was long and priorities had to be outlined from the start. But change, inevitably, did come.
The organization met its fundraising goals to receive financial support from the city. It raised money left and right and was able to — again, in a partnership with the City of Plant City — fund a much-needed downtown vision plan. Committees for a variety of hot-button issues concerning downtown were formed and the respective volunteers poured their time and energy into working though a variety of ordinances and red tape to bring about meaningful change.
Plant City Main Street President Jamey Moody announced Tuesday it was time for the organization to take the next step. It was time Main Street finally hired an executive director, to put someone in the role of being the face and soul of the organization.
Moody said the group had many applicants, both local and out of town, but one candidate in particular stood above the rest. Jerilyn Rumbarger was voted in Monday evening and will begin her full-time position with the group next week.
"Since the executive director is the only employee of Main Street they have to wear a lot of hats," Moody said. "Jerilyn checks many of those boxes. She has extensive social media skills, creating content and newsletters and really marketing a brand. She had been doing that for Fryed Egg with the city and did such a great job for them. We liked the fact that she brought some of those skills to the executive director position."
Moody went on to add that Rumbarger has proven she excels not only at building relationships, but at working toward a common goal with both Main Street and the City of Plant City.
A native of Brooksville, Rumbarger said she had always been drawn toward small towns and the unique characteristics that can only be found in tight knit communities. She watched as the Brooksville Main Street blossomed into a mega force for the city, and said when she moved to Plant City she immediately was interested to find out how this branch of the organization was making waves here.
For the past year, Rumbarger has been active behind the scenes. Whether she was working with Fryed Egg to grow and develop the City of Plant City's social media presence, or working with Brandon Snyder to bring the Roots Tap Room & Wine Bar to life, she's been a quiet force instrumental in evolving the culture of the city.
"While it's true that I'm not from Plant City, I really love Plant City," Rumbarger said. "Brandon and I could have opened Roots anywhere, but we chose Plant City. There were so many reasons, but at the end of the day Plant City has the best community I've ever seen as far as having the passion, having the drive, having just the value and pride in where they're from and making where they are at a better place. I want downtown Plant City to be a live, work, play environment. I think it's such a special downtown. People live in downtown, they work in downtown, they should be able to play in downtown."
Once Rumbarger steps fully into the role next week, the plan is for the community to quickly realize a new wind is fully behind Main Street's sails. One of Main Street's largest fundraisers, Grand Cru on Collins, is on Nov. 14. The event will feature an evening of international fine wine with open tastings and heavy hors d'oeuvres at a variety of historic residences, including the Sparkman House Luxury Bed and Breakfast, the Halloran/Haines home and the Moody home. General admission is $125.
Just weeks later, Main Street will sit down with the city on Dec. 9 for an in-depth analysis of the vision plan for the future of downtown. Though the plan is set over a five to 10-year period, city leaders have already expressed their desire to wrap it up in three to five years if at all possible.
Because of their fervor, Main Street will be seeing a whirlwind of action over the next few years. Rumbarger said that while she's excited to be able to help facilitate the many changes ahead, she's equally looking forward to being able to make Main Street a household name for residents and business owners alike. If her plan succeeds everyone will know not just what Main Street is doing, but who the people are that its impacting.
Citing the benefit of psychological and emotional marketing, Rumbarger said she plans to spend her days opening the lines of communication between the organization and the city, the countless other organizations in town and the residents and business owners who call Plant City home.
"I think it will mean a lot to the community to see a face that they can tie in directly to Main Street," Rumbarger said. "I won't just be sitting behind a desk all day, I'm going to be in the public, supporting our downtown. I'm really just excited to see what the next few years will hold. I've seen what just the volunteers on this board have been able to accomplish over the past year and I'm confident that with someone dedicated full-time to the effort we're going to be able to do even more."