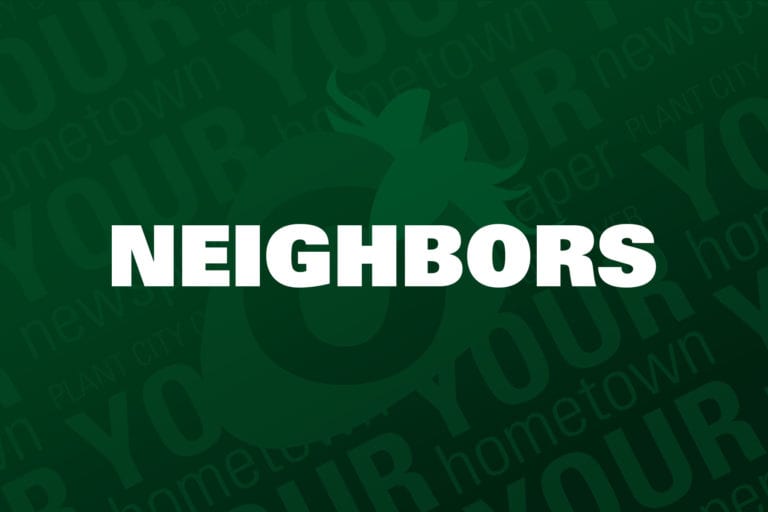 Video games are a great way to give yourself a distraction during stressful times of self-isolation.
I'm no stranger to a good book, movie or TV show. But whenever I've needed to take a break from the real world, nothing in my life has ever done the job quite like video games.
I have nothing bad to say about all of the other mediums I just mentioned. It's just that with video games, I can get everything that's good about them with the added bonus of having some control over the outcome. I can play through someone's story on my own terms and see it through from beginning to end more like I'm in the character's shoes instead of being a fly on the wall.
Even if you'd rather not play through a huge story mode, you and anyone you live with (or play online with) can still get a lot out of a good game and come together when we're all supposed to be socially distancing.
I've been gaming for nearly as long as I can remember and still carve out time for them between my work and fitness schedules. I've been doing this long enough to know, or at least believe, that everyone out there has a game waiting for them whether they know it or not. Do you say you hate video games and think they're a waste of time, especially for kids? You just haven't found your game yet, but it's out there. Sometimes it even works like a wizard's wand in the Harry Potter series: the game chooses you.
There's no time like the present to pick up the sticks and distract yourself in a way that's a little more engaging than binging a TV show. Here's what I recommend for anyone in any situation.
NINTENDO SWITCH
If you've got a Nintendo Switch, you're in good hands. Nobody's got a more kid-friendly lineup than Nintendo does. It also helps that their games, which you will never find on other consoles, are generally really good. If you don't have one, here's good news: it's by far the cheapest.
Animal Crossing: New Horizons, one of the Switch's newest releases, has generated a ton of buzz since launch and for good reason. The Animal Crossing series is all about life simulation in a fun, cartoony world. You're building a home, getting acquainted with townsfolk and eventually even growing the community by building more yourself and, in the case of the newest game, claiming an island for yourself and your neighbors while making it the best place to live that you can. The level of customization is extremely deep and it's easy to get lost in the family-friendly universe no matter how old you are.
A cheaper Animal Crossing alternative for everyone, Stardew Valley, is one of my favorite games of the last 10 years. It doesn't hold your hand very much — which is on purpose, as the point of the early game is that you're learning how to run your own farm as someone with no experience — but as time goes on, it opens up into so much more than just a farming simulator. It's really four or five games in one, and you can play with a friend, too. This one's on all consoles and PC, but it's a perfect match for the Switch.
If you want a great story mode to sink time into, go for Legend of Zelda: Breath of the Wild. It got rave reviews and set a new high bar for a series that was already well-known for featuring some of the best games ever made (shout-out to Ocarina of Time, which I will never get tired of playing). You also can't go wrong with Super Mario Odyssey, a clever twist on the Mario universe that drew heavily from the excellent Super Mario 64 and got creative with his iconic cap, which can now be used to let Mario control enemies to help him navigate the game's kingdoms.
And if you want party games, some of the best around are on Switch. I've had so much fun with Mario Kart 8 since it came out and the Deluxe version was even better. Super Smash Bros. Ultimate breathed new life into the series and has a massive roster where nearly all of the fighters — all video game characters, most of them pretty well-known — feel unique. The Mario Party series has always been great family fun and Rocket League, another game that's also available on any console, fits in perfectly as a 3-on-3 soccer game that doesn't take itself too seriously but is challenging enough to feel rewarding when you play it well.
PLAYSTATION 4
PlayStation 4's lineup is better for older, more mature gamers. In my opinion, it's also the best console out there in terms of quality exclusives. For all of Sony's faults, locking down great games you can only play on their console is something they did extremely well.
The two games I think every PS4 owner should have are exclusives. Horizon Zero Dawn, a role-playing game set in the distant future but inspired by the distant past, puts you in control of one of gaming's coolest women as you traverse dangerous lands and hunt down mechanical monsters while trying to save the world from a mysterious threat to all human life. I've never played anything quite like it, but it's got a great adventurer's spirit much like those classic Zelda games.
Also keep an eye out for Spider-Man. I'm a little biased here because Spider-Man was always my favorite superhero. You know how kids want to be astronauts or doctors or pro athletes when they grow up? I wanted to be him and becoming a journalist with a camera was my way of doing that. Anyway, there are a ton of superhero games out there and not all of them are good. In fact, a lot of them are quite bad. But this one not only did everything in its power to make you feel like you're doing whatever a spider can, it also put together a brand-new story featuring a new Sinister Six lineup that would have made for an awesome comic series. Pick it up, swing around a realistic Manhattan skyline, fight some crime, save New York and thank me later.
I also recommend all of the Uncharted games for anyone who was ever into the Indiana Jones movies. You won't get closer to that big-budget 1980s or 1990s action adventure movie feel than this series, which puts you in the shoes of a notorious treasure hunter traveling the world looking for ancient wealth while solving puzzles. There's also nowhere else to play officially licensed Major League Baseball simulators, so you PS4 owners are lucky enough to get The Show every year. The Last of Us, an emotionally draining zombie apocalypse story that did the Walking Dead better than the Walking Dead itself, and the newest God of War game that puts a surprisingly solid fatherhood story at the forefront of a quest heavy in Norse mythology, are also great pickups for anyone age 18 and up.
XBOX ONE, AND GAMES FOR EVERYONE
Compared to the previous two consoles, Microsoft has failed miserably when it comes to exclusive games. I say that as someone who owns an Xbox One and loves it. You're just straight up not buying this console for games you can't play on anything else. So, I'm mostly going to use this space to recommend games that can be played on any console.
But before I get started there, I have to say one thing Xbox One did get very right is the online multiplayer experience. It's as user-friendly as you can get, now has options that let you find solo gamers or groups of gamers to help you accomplish a goal in a multiplayer game and, best of all, allows you to "share" most digital downloads with one friend. I have that arrangement with one of my buddies where we basically split the games we want to play — if we both want the newest Madden NFL and NHL games, he buys Madden, I buy "Chel" and we're able to play both later that day because they appear on both of our consoles. It's a fantastic way to save money.
It's also the best bet for gamers with limited mobility. The Xbox Adaptive Controller, designed by a gamer who was paralyzed from the chest down, works wonders for people living with paralysis, cerebral palsy and other conditions that affect motor skills to the point where using a traditional controller is extremely difficult. You can buy the controller and other accessories that can work with it on xbox.com.
Stay connected with your friends and family outside your home with online multiplayer. Start a franchise together in one of the sports games like Madden, NHL, NBA Live or 2K, PES or even FIFA, a game that's both very good and has probably caused more people to break their controllers than anything else ever released. I know of households where FIFA is banned because people got too salty and broke something. Tread carefully for your sanity's sake.
Battle royale games are hot right now, too. That's where 100 to 150 players drop into a map and only one player (or group) is left standing by the end of the match, which is brought along not only by player-versus-player eliminations, but also by some kind of storm or gas cloud or whatever that gradually encloses the map until there's just a tiny circle left and nowhere for the final few players to hide. The good news is that many of them are free to play, which means you don't have to buy anything if you don't want to. That's the case for Fortnite, which your kids are probably obsessed with, and Call of Duty Warzone (18+), which has been well worth eating up half of my hard drive space for. If you have kids who play these free-to-play titles with available microtransactions, though, watch your credit card like a hawk. Fortnite has caused a lot of parents to lose a lot of money because kids didn't see the problem with paying $15 a pop for cosmetics like character outfits.
Kids can't go wrong with many of the LEGO video games, but I've always enjoyed their Marvel Super Heroes series the most. I wouldn't call any of them challenging, but they're very lighthearted with goofy stories and dialogue, and they have all the heroes kids want and then some. If you want a multiplayer experience with your family, my recommendation is anything in the Overcooked! series. One to four players take control of line cooks in a kitchen setting that gets more and more chaotic as time goes on. You're working together to get your orders done within a set time limit and, with kitchen environments constantly changing, it requires a lot of coordination with the people next to you.
For my last birthday, I was surprised with Untitled Goose Game. It puts you in control of a goose in a sleepy English town and your goal is to cause as much mischief as possible against the most soothing soundtrack of any video game. Peace was never an option with the goose on the loose. Trust me, I am fully aware of how stupid this game sounds. But then you'll pop your head out of a bush, press one button to honk and another to spread your wings to look intimidating, and you might get hooked right then. It just works.
Microsoft has made a lot of ultra-realistic simulation games. The Flight Simulator series is one of its most popular. I'm just not one to hop into a virtual cockpit and fly across Europe with no action. I want dogfights and sorties. So, if you've ever watched Top Gun and wanted to be a hotshot fighter pilot, go get Ace Combat 7: Skies Unknown. I'm not very far into the game right now, but weaving through the skies over fictional countries in an F-14D Super Tomcat, scoring hits on enemy fighters and pulling up into the clouds to shake off incoming missiles, is so cool.
I asked staff writer and hardcore Star Wars enthusiast Breanne Williams to jump in here for this next recommendation.
"Anyone who's been gaming knows that entertainment giants may drive sales initially, but if it doesn't live up to expectations the following disappears faster than when Frodo slipped on his golden ring. Star Wars is one of the greatest media franchises ever made, however, it doesn't have a flourishing track record when it comes to games. Sure, the Battlefront games are classics in their own rights, but the latest drama surrounding Star Wars Battlefront II left such a sour taste in consumers' mouths that many swore off the universe for good. Last November, the Force chose a new padawan. Star Wars Jedi: Fallen Order is set five years after the events in Episode III. Order 66 wiped out the Jedi and the Republic fell. The Empire is flexing its muscle and the handful of survivors are scattered and suffering. We meet up with padawan Cal Kestis. Long story short, this compassionate and guilt-ridden young dude is whisked away from where he was hiding onto a quest to restore the Jedi Order. You see the Star Wars universe in a new light and explore worlds like never before. You're accompanied by BD-1, a droid that can and will thaw the coldest of hearts. While you're playing in a world you've been obsessed with your whole life, you're also struggling with real emotional, moral and philosophical dilemmas. Oh, and you get to chuck a lightsaber at Darth Vader. It's not a long game — I literally finished in two very intense game-filled days — but its gorgeous and deep enough to leave a lasting impact. It's available on most consoles (but not the Switch), so go download it immediately if you're a Star Wars fan."
If you'd like to dive into a world where you'll sink in at least 60 hours, here are four things you can get on Xbox and most any other console.
If you're new to role playing games and want something with a difficulty you can adjust that never feels like it's trying to rush you to get things done, get Skyrim (18+). It's a great entry point with a fantasy setting revolving around a civil war, dragons coming back and a lot of guilds your character can join that arguably have better storylines than the main quest. I have bought this game for every console I've owned on which it's been released and will probably keep buying it if they keep porting it to newer ones. The benefit for Xbox owners is a mods marketplace that's much, much bigger than the other consoles' because Microsoft actually caters to the PC modders who also own an Xbox. My favorite was a mod that turned all of the dragons into the Macho Man Randy Savage and replaced their roars with sound bites from his wrestling promos.
If you want something a little more recent than a game that's nearly 10 years old, consider the following. Witcher 3: Wild Hunt (18+), which came out in 2015, is still an incredible achievement in both game design and storytelling and inspired almost every RPG that's come after it. It's great for people who loved Game of Thrones' storytelling when it was actually good. You're a monster slayer for hire with an extremely dry, sarcastic sense of humor who gets wrapped up in a quest to save the world while searching for his missing daughter, who might be the savior the world needs. Nearly every choice you make will come back to you in some way, for better or worse. Though it's the third game in the series, you don't need to have played the previous two games, read the books or watched the Netflix show to jump in. Everything you need to know is accessible at any time through databases in the game's pause menu.
Anyone into Greek mythology will love Assassin's Creed Odyssey (18+), which is both the least traditional game in the AC series and also the best. You play as either Kassandra (strongly recommended) or Alexios in a sprawling quest that will take you all over the Greek isles — yes, all of them — as you take down a shadowy cult, save your family and discover your true purpose in life. You can also command your own warship, hunt down mercenaries before they get to you and become the greatest arena fighter in the known world. I've always found the ongoing AC storyline (which is to say, all of the modern era stuff) to be overwrought and just there for filler, so I enjoyed that this game barely dwells on any of it. You can just enjoy the ride with a brand new character in a brand new storyline. Switch owners will have to look for a Japanese copy if they want to play it, though.
Lastly, there's Red Dead Redemption II (18+), which is my favorite video game of all time. This one's centered around a gang of outlaws trying to outrun the death of the Wild West at the hands of industrialization. To go a little deeper, Arthur Morgan is a trusted, loyal lieutenant who sees their way of life unraveling and, depending on how you play the character, either tries to help others or help himself stay alive and thrive against mounting tensions and pressure from the Pinkerton Detective Agency. This game wants you to take things slow and appreciate your surroundings, hop on your horse and ride around, camp in the wilderness, hunt and fish, scour every corner of the map for secrets and get immersed in the world as much as it wants you to play through a great Western story with plenty of robbing, shooting and rustling to be done. Though there is a "II" in the title, the game is actually a prequel and you don't have to know anything about the series to jump in. In fact, if you didn't play the first game and are starting here, I'm pretty jealous. If you have the time and patience for a long, slow burn of a campaign and enjoy Westerns, you have to play this game. It's not available on Switch, however.
I'm not so good for PC gaming recommendations, unfortunately. Console gaming always appealed to me more. But you can find many of the titles I mentioned above on PC or Mac, so this is still not a bad place to start.
If you're a big believer in "they don't make 'em like they used to," there are plenty of old consoles, games and accessories available for you on the retro market. Do you miss the 16-bit days of Super Nintendo and A Link to the Past? Was GoldenEye 64 your jam? Do you wish you could wreck your older brother with Bryan Fury in a semi-friendly game of Tekken again? You're not out of luck and, fortunately for those of you who aren't flush with cash, you can find a lot of bargains out there. My PlayStation 2 will turn 20 this year and as long as it's still running, I'm still going to use it.
No matter what your taste in entertainment is, there's a video game out there somewhere that you'll enjoy. You just have to find it. Why not power up now?