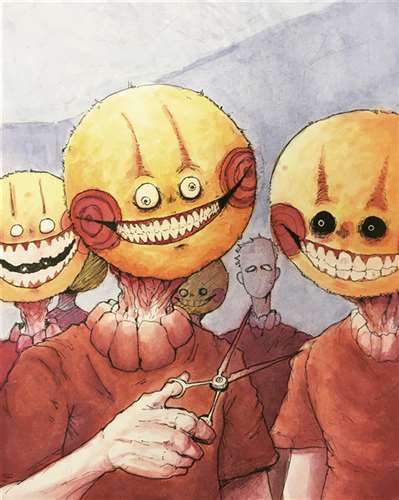 The artists will be recognized at an awards ceremony March 9 at Blake High School.
Sixteen local high school students are being recognized for their submissions to the 2023 Scholastic Art & Writing Awards. The students join a legacy of celebrated authors and artists including Stephen King, Joyce Carol Oates and Andy Warhol, all of whom received recognition in the Awards when they were teens.
The Scholastic Art & Writing Awards are the nation's largest, longest-running scholarship and recognition program for teenage artists and writers. Established in 1923, it's celebrated teenagers for their unique vision and voice in 28 categories, including architecture, painting, flash fiction, poetry, printmaking, video game design and more.
This year, 1,288 student submissions were reviewed and the regional judges had the tough task of narrowing them down to 275 art awards and 87 writing awards, including 81 Gold Awards, 86 Silver Key Awards and 195 Honorable Mentions. Award recipients will be recognized at an awards ceremony on March 9 at Blake High School.
Cruz', Perez-Granados', Vail's, and Lu's works will be submitted to the Alliance for Young Artists & Writers and will have the opportunity to compete at the national level and be recognized during a ceremony at Carnegie hall in New York City in June.
"We are proud to partner with the district to showcase the talents of our young artists and writers and give them a platform to express their creativity on a local and national scale," said Hillsborough Education Foundation CEO Kim Jowell. "It is important to celebrate their work that embodies critical, analytical and conceptual thinking and develops skills that will assist them throughout their education and career."
The work of these young artists and writers will be on display at the Scarfone/Hartley Gallery on The University of Tampa campus from March 8 – 18. The exhibition is open to the public between 10 a.m. – 4 p.m., Tuesdays – Fridays and 1 p.m. – 4 p.m. Saturdays.
Gold Key award winners include:
Amariah Cruz, The Drought, Film & Animation, Durant High
Evelyn Perez-Granados, The garden of life, Drawing & Illustration, Strawberry Crest High
Erison Vail, A child's eye, Drawing & Illustration, Strawberry Crest High
Jamie Lu, To: Maria Cacao, Short Story, Strawberry Crest High
Silver Key award winner includes:
Leonardo Velazquez, Work Title, Film & Animation, Durant High
HONORABLE MENTION award winners include:
Amelia Bitting, Mirrorball, Drawing & Illustration, After a Long Day, Art Portfolio, Strawberry Crest High
Brooke Barnes, Fish in the Sea, Film & Animation, Durant High
Kennedie Clinton, Mon Kussey vs Waffles, Film & Animation, Durant High
Ahana Ellasetty, Shallow Breathing, Digital Art, People, Mixed Media, Strawberry Crest High
Skye Diaz, Love, Drawing & Illustration, Durant High
Havyn Hines, Losing Innocence to the Cynics, Drawing & Illustration, Strawberry Crest High
Jazmin Hernandez, Getting Ready, Film & Animation, Durant High
Briseida Islas-Rubio, So what am I?, Drawing & Illustration, Strawberry Crest High
Natasha Jurman, Time's Passing, Drawing & Illustration, Strawberry Crest High
Alayna Penrod, Blur, Photography, Strawberry Crest High
Douglas Villatoro, Lost Brother, Film & Animation, Durant High