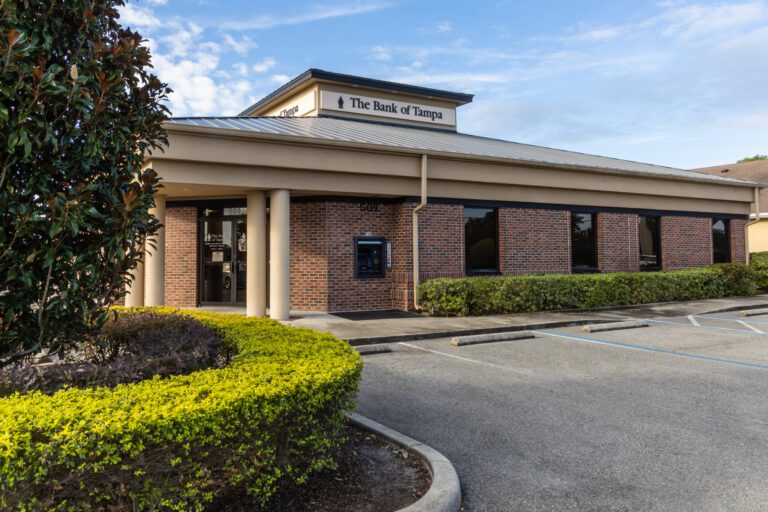 Earlier this month, Hillsboro Bank officially became a part of The Bank of Tampa
Account holders of Hillsboro Bank may have already noticed a subtle change as the building's outside signage reads – The Bank of Tampa.
On Oct. 1, Hillsboro Bank completed a merger, making it an official part of The Bank of Tampa.
The deal is an effort to better accommodate Plant City's ever-expanding population and business industry.
"It really worked out well," said Mike Ward, former Hillsboro Bank president and current Plant City Market president for The Bank of Tampa. "We are looking forward to continuing to serve our clients with our vision for community-minded banking, as well as reach new business and families."
Bill West is the CEO of The Bank of Tampa and saw the potential to branch out into other regions of Hillsborough County.
He specifically identified Plant City as an important distribution center outside of major cities like Tampa and Orlando.
"It's a really nice, vibrant market that's growing," said West. "We needed to go see if we could get our share of that market."
Since its inception 24 years ago, Hillsboro Bank grew to become a major staple within Plant City.
Its humble beginnings started by offering services in a small trailer, but gradually grew and settled its headquarters on Alexander Street, in Plant City.
West acknowledged that the financial institution had "deep roots" within the city and merging would be an incentive on both sides.
However, when The Bank of Tampa initially sought out Plant City customers, it viewed Hillsboro Bank as competition.
"We could go there without them and slug it out, but wouldn't we both be stronger if we joined forces together?" West thought to himself.
Not only did Hillsboro Bank operate in Plant City, but also in Valrico and Dade City.
Based on low clientele in those regions, both were sold to Citizens Bank & Trust in Lake Wales, said Ward. Due to the change, the customers of those branches will see a direct impact.
Since its opening in 1984, The Bank of Tampa has remained privately owned and is one of the largest financial institutions within the Tampa Bay area.
It has also expanded its services with branches in Hillsborough, Pinellas, and Sarasota counties. And with the new merger, it now has 12 offices with over $3 billion in assets. Hillsboro Bank clientele won't see any difference in service, aside from the name on their checkbooks and on the front of their branch's building.
Account numbers and direct deposit information will all remain the same.
In fact, while notifications have been sent out to customers of the merger, there are those who are still learning the news, said Ward.