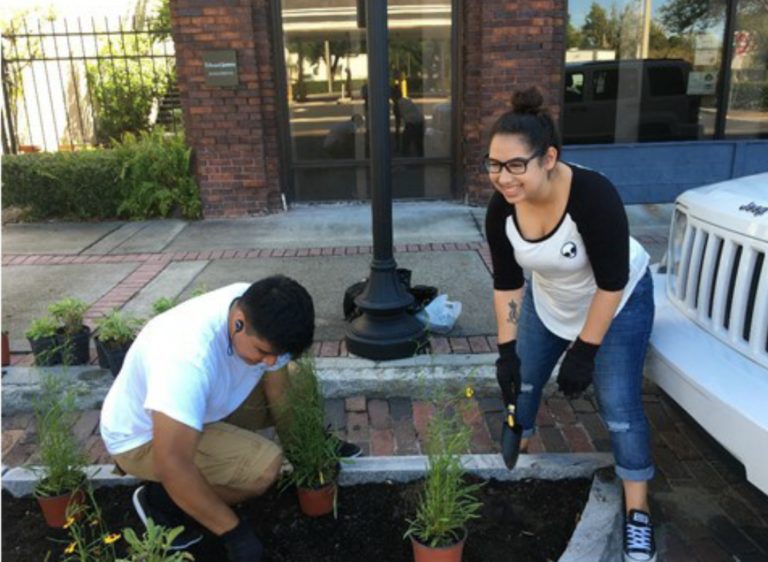 Supplies cost about $600.
The Plant City Lions Club, the Alpha Leos of the Plant City High School Leo Club, the Alpha Leos of the Strawberry Crest Leo Club and the Omega Leos of Leoni Elite completed a beautification project of the North Evers Street planters in recognition of Lions International Worldwide Week of Service for Youth Monday, Aug. 8, to Sunday, Aug. 14.
Downtown merchant volunteers Darcy Stottlemeyer, with All-A-Bloom Florist, and Mark Poppell, with Poppell Insurance, also contributed.
The work was completed on Saturday, Aug. 13.
By the numbers
150: number of Florida native plants installed
19: number of volunteers
9: number of planters
600: amount of money spent on supplies and plants