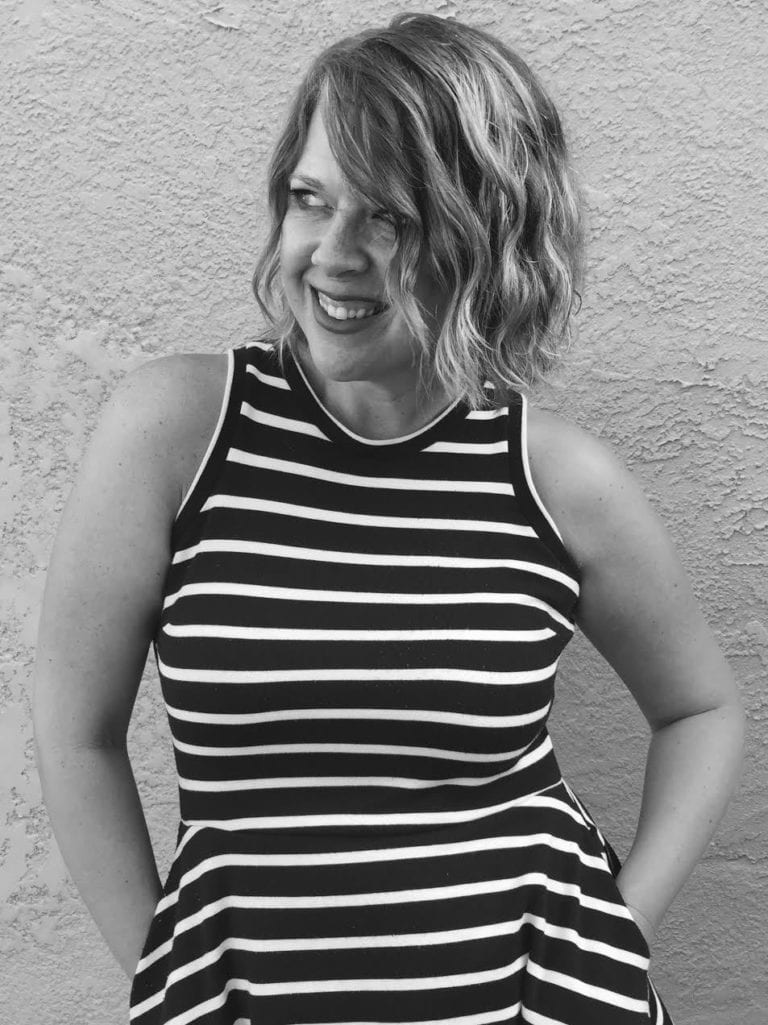 Kristen Hare presented her second edition of "100 Things to Do in Tampa Bay Before You Die" at Bruton Memorial Library last week.
When Kristen Hare set out to create the perfect guide on how to fully get the most out of living in Tampa Bay she wasn't expecting to spend the next four years falling in love with places locals have held dear to their hearts for generations.
Her first edition of "100 Things to Do in Tampa Bay Before You Die" came out in 2014 and tapped into a variety of
local gems that make this one of the greatest areas the state to live. Then she spent years sharing the finds with others and, more importantly, learning about the places they cherished. The second edition of the priceless novel is now out and Hare visited Plant City's Bruton Memorial Library to discuss some of her new finds with local residents.
"I think what's exciting to me about this edition is it really, it contains adventures that people that I've met over the last four years have recommended in addition to the ones I've gone on and found on my own," Hare said
When Hare came to Plant City in May to discuss the original book she lingered after, writing down suggestions as attendees came up and shared stories of excursions they used to go on. Those suggestions and the countless pages worth of others she's gathered over the years were essential in helping her update the book. Much ended up on the cutting room floor, but the new edition has even further captured the heartbeat of the Bay.
Hare is a journalist covering the transformation of local news for the Poynter Institute. Her news background caused her to approach the book with the mindset that she could never be the primary source. She sought out the recommendations of those who have spent their lives among Tampa Bay's eclectic atmosphere and used her "fresh eyes" to tie everything together in a succinct how-to guide for the area.
Her motto has always been, "Don't let the tourists have all the fun," but this time around she said her intent has shifted to really focus on opening up the doors to locals to the hundreds of hidden gems scattered among the Bay.
"To me the biggest change between the first and second edition is really the intent," Hare said. "I wrote the first book without a specific audience in mind, visitors, locals everyone. This second edition is really for locals. I'm happy for people who are new to the area to use it as a way to explore, but it's time we realize we live in a place that the rest of the world vacations in."
Plant City is featured multiple times throughout the second edition, a fact that attendees adored during Hare's presentation last week at Bruton. Keel and Curley Winery, Parkesdale Farm Market, the you-pick at Wish Farms, the Florida Strawberry Festival, antiquing downtown, playing at Dinosaur World and exploring the old oaks at Medard Park are some of the highlights of the Bay, according to Hare.
"I think Plant City, it can be easy for people to overlook because depending on where you're coming from, it's not a place you have to drive through or by," Hare said. "For the parks and the downtown alone it's 100% worth a half day trip to get out and see something you haven't seen before. I'm from the Ozarks in Missouri, I love small towns and the charm that especially downtown Plant City has, it's worth the drive."
As the name suggests, Hare genuinely agonized over whether each pick was truly somewhere everyone absolutely had to visit before they died or whether it was merely a neat venue that had acquired a few passionate fans.
She said she made it her mission to stick to the classics, to find things that most locals didn't know about and to avoid "trendy" restaurants or events that she couldn't guarantee would be here in a year.
Some of her prior picks are now woven into a larger recommendation as she learned more about the area. There are approximately 30 new selections. Some, like Bern's Steakhouse, Hare said she quickly regretted omitting from the first edition. Others, like Linger Lodge, only crossed her radar once a stranger began recounting their adventures at the peculiar location.
As she continues to delve deeper into the Bay's unique offerings she said there is always the chance down the road a third edition could appear. For now, Hare is eyeing a new project that would feature day trip destinations and highlight many of the local legends she's heard about but wasn't able to highlight due to distance.
"My biggest tip is sometimes you have to pretend that you're a tourist and you have to do the things that tourists do," Hare said. "My motto is always, 'Don't let the tourists have all the fun.' Love where you live, rediscover it."