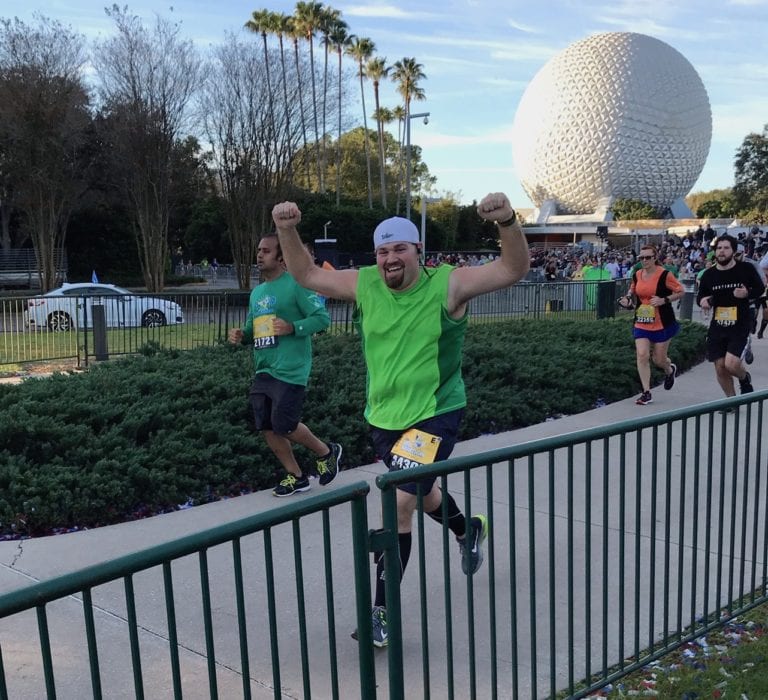 Plant City resident Jason Pfeffer is down 125 pounds since August 2017 and has helped colleagues find their own passion for fitness.
Taking a break from running for a few years was a conscious decision on Jason Pfeffer's part. But he didn't realize just how far he'd gotten from those days until climbing the stairs at home became such a tall task, he'd be out of breath by the time he got to the second floor.
"It wasn't who I was," Pfeffer said.
In August 2017, when he weighed 375 pounds, Pfeffer decided it was as good a time as any to find himself again. That kicked off a journey that's led him — and others — to a better place, health-wise, in 2019.
It started with an individual effort. Changing his eating habits was the easy part: no major changes to what he was eating, just cutting back on portion sizes and slashing calorie counts. The hard part was ditching the 'Dew.
"I was going through four or five cans a day," Pfeffer said. "You could have hooked me up to an IV. I loved Mountain Dew that much."
It had to be done, though. That Mountain Dew intake alone accounted for anywhere from 680 to 850 calories and 184 to 230 grams of sugar per day. Pfeffer tried quitting cold turkey and is proud to say he hasn't had a drop of Mountain Dew, or any soda, since October 2017.
He got back into his old running habits and was dismayed to learn just how much his body had fallen off. Before he took a break from running and gained so much weight, Pfeffer said he could complete a 5K run in a little more than half an hour. In 2017, his first 5K time was 50 minutes.
"It kind of killed me, mentally then, knowing that I was doing even around 32, 34 minutes before I stopped," he said.
He knew he had a long way to go before he could get back into half marathons, so he persisted with help from running groups. When he taught fifth grade in Tampa at Pizzo Elementary School, Pfeffer started a Tuesday afternoon running club for faculty members.
"A lot of the teachers that I worked with there knew I was a runner," Pfeffer said. "They were there with me along for my journey and wanted to catch some of that running buzz."
Whether he got two running buddies or 10 on any given week, the group trekked on and Pfeffer said many of its members made noticeable progress. He's leaving Pizzo this summer to join the administrative staff in Riverview at Bell Creek Academy and hopes to eventually start a similar running club there, if possible.
One of Pfeffer's favorite training partners is his father, Dean. The two men work out together at the Plant City Family YMCA, having "friendly competitions" in their classes and workout sessions. It's helped the elder Pfeffer with his own attempt to get healthier.
In just under two years, Pfeffer has taken great strides with his health. He's lost 125 pounds and is now just under the 250-pound mark. He's lost 14 inches off of his waist size, going from a 56 to a 42. He's setting new personal records and taken on half marathons again, and now has his sights set on a full marathon at Walt Disney World in January 2020.
"This seriously has been the best point of my actual running, thus far," Pfeffer said. "I've even been able to get a one-mile PR at an 8:28 pace now. I'm loving the way the results are right now."
He won't be happy just to be there, though.
"Some people sign up for something for the first time, like a half marathon, and they just want to finish," Pfeffer said. "I don't just want to finish my full marathon, I want to finish it and do well at it."