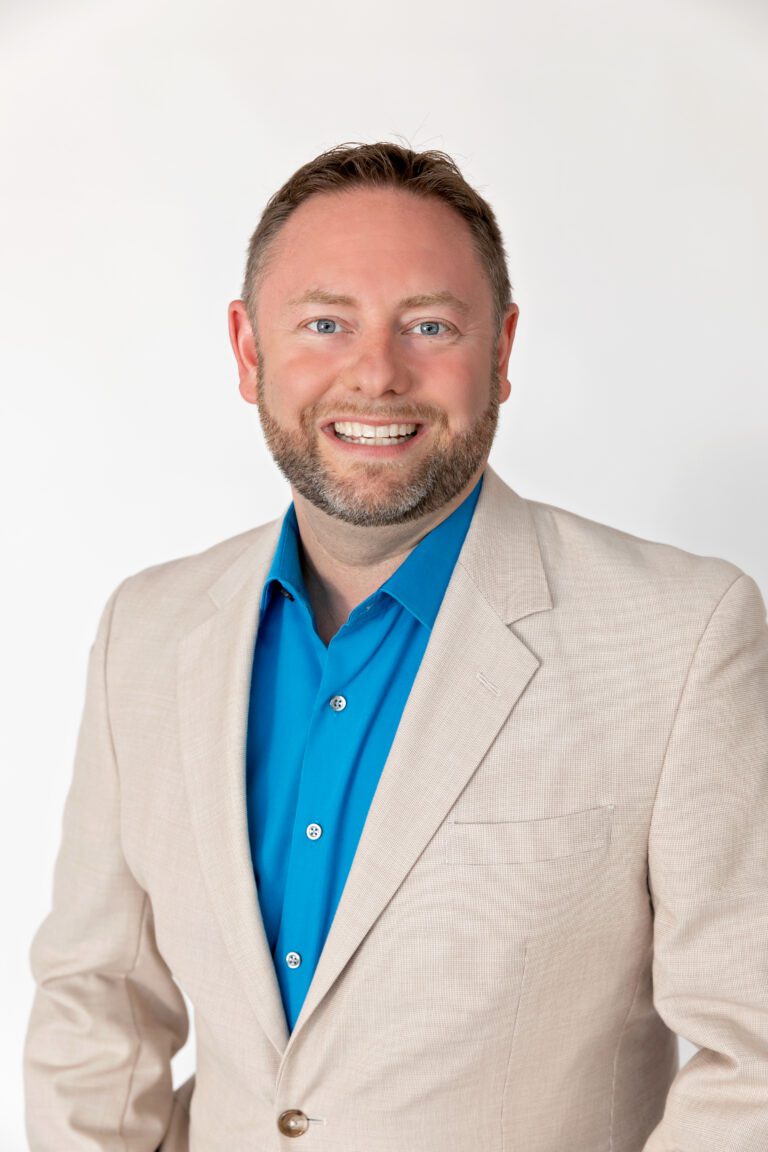 Local entrepreneur seated without opposition
Businessman Jason Jones is set to become the newest Plant City commissioner this summer.
On Tuesday, Feb. 15, he threw his hat in the ring for the upcoming election and started filing his paperwork. This came after Mayor Rick Lott announced the day prior that he would not be seeking another term in office.
"I've been asking to see what commissioners were going to retire and so I've been actively looking,
Jones said." I've also looked to see what a commissioner entails.
"When Rick Lott announced he was retiring on Monday, my family gave me the thumbs up and I prayed upon it a lot, and I feel like this is what God intended for me to do – to continue to grow as a leader and continue to give back to Plant City."
Candidates had a four-day window to submit paperwork, starting on Monday, Feb. 14 to Friday, Feb. 18.
Jones was uncontested when no other candidates stepped forward before the deadline, securing him a seat as a commissioner.
When there are at least two individuals running for the office, the election runs until April 5 when the winner is announced.
Commissioner Nathan Kilton who sought re-election, was also unopposed and will serve another term.
Jones is the owner of the business Advantage Restoration and Contracting, which has served Plant City for 17 years.
The company provides remodeling, reconstructing, and renovation of homes that have been damaged by fires, storms, water, and the buildup of mold.
He established Advantage after he and his wife Casey, moved to town from Indiana.Its humble beginnings started in his garage until he was able to find adequate office space.
"When we moved to Plant City, this community really gave me the support to start a business [and] gave me the idea," Jones said. "It's got a good network system to start a small business in this community."
He also recounted the time when he and Casey visited Plant City for the first time and went into the Whistle Stop Café. It was one of many locations in Historic Downtown where they were greeted with hospitality.
Jones said that it made such an impression that it was one of the determining factors that led them to call Plant City home.
Since then, the couple have had three children: Noah, Mia, and Layla.
"I think the most important thing to me is that Plant City gave me a fun, safe place to raise my kids," he said. "I am very proud of our law enforcement we have here in Plant City."
Jones was born and raised in Louisville, Kentucky.
"I came from a good family," Jones said. "My dad was a very hard worker and still is today. He worked in a factory. I got my work ethic from my father. My mother was a nurse and she worked for hospice. I got my compassion from my mother."
Jones recalled one instance when the neighborhood was covered with steep snow and his father still decided to go to work. Although he had to cover his coworkers' shifts, he was still a diligent worker.
While Jones said that he wasn't much of an athlete, he was both a cross-country and track runner. He roots for Kentucky college football and basketball teams.
Jones went on to obtain a bachelor's degree in administration and marketing at the University of Kentucky.
He also served as a volunteer firefighter for five years, not only combating fires but assisting people in evacuating flood zones in Kentucky.
Aside from operating Advantage, Jones has also remained active in the community.
He is the chairman of High 5 Inc., a family-friendly recreational facility in Brandon. It offers an after-school program for kids and caters to those who have impairments.
"There's a gap for special needs learning in Hillsborough County, and they plug that gap," Jones said. "It's just amazing with what they do with these kids…constantly teaching them."
In addition, he has devoted his time to the local YMCA, serving on its board.
And he has plans to bring back the annual Planes, Trains, and Automobiles event after being stalled by COVID-19.
He has also held posts for the City of Plant City.
In 2005, he became an ambassador for the Greater Plant City Chamber of Commerce.
"As a chamber ambassador, we get out and work with the new businesses in town to welcome them, support them," Jones said. "We also work with the chamber members to be their liaison between the chamber and the community."
He served as the chamber's chairman of the board in 2018 and for the past two years he has helped implement policies as a member of the Plant City Planning Board.
He said he is ready to make the transition from a planning board member to a city commissioner. He will officially start his new post in June.
However, in the months leading up to June, he wants to engage with the community as often as possible.
"Really my goal now is to get out in the community, and I want to talk to the citizens," Jones said. "I want to open my ears. My energy will never slow down for this community."