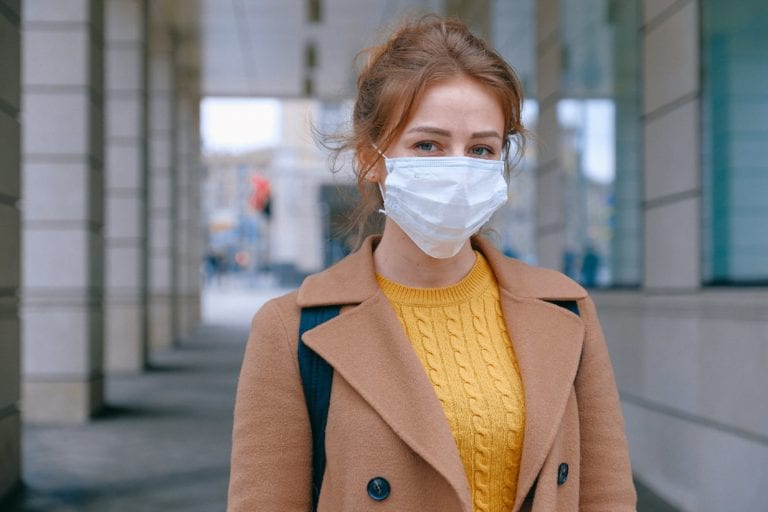 A vote this afternoon will determine if the county will mandate the use of facial coverings in public. Regardless of whether the motion is approved, the CDC recommends all to begin practicing the safety technique.
A vote most anticipated to see weeks ago has finally arrived.
This afternoon, members of the Hillsborough County Emergency Policy Group will vote on whether to mandate the use of facial coverings in public. If approved, anyone who wants to run out to get groceries or go pick up some medicine must wear some type of mask. However, it doesn't have to be a surgical-grade product. In fact, members of the EPG are asking residents to make their own rather than purchase the masks that are in short supply for medical personnel.
The idea was brought up by Tampa Mayor Jane Castor during Monday's EPG meeting. She said it is the next step to ensuring everyone is working together to flatten the curve of COVID-19 and get the community through to the other side safely.
"I would propose that we pass an order for the mandatory wearing of masks," Castor said. "As medical personnel said, we have only diagnosed 10 percent of the population… two things that show an incredible effect on flattening the curve are social distancing and wearing of masks in public."
Castor said when it comes to enforcement, the county would take a similar perspective as it did with the safer-at-home order. It would require a focus on education first. Then a large portion of the responsibility would lie with the employers that will interact with the public.
There has been some confusion on where and when you would need to wear the mask, but Castor said all in all common sense would prevail. Instances like going to the grocery store, a pharmacy, a restaurant or to perform an essential service would require the mask. She said if you're doing yard work or performing an activity that is not within six feet of someone else, like boating or riding a bike, you would not be required to have one on.
Melissa Snively, chair of the Hillsborough County School Board, asked to postpone the vote from Monday to Thursday so the group would have more time to educate the public on the changes headed their way. Castor said she would have clearly liked to start the rule that day but was willing to wait as long as they could put it into effect immediately if approved Thursday.
Luckily, there are variety of recommended methods for making masks out of materials most people already have at home. Medical experts with the University of South Florida said that medical-grade masks block 95 percent of particles and should be reserved for those working in the medical field since there is such a high demand and a low supply. Cloth masks, however, are still capable of blocking approximately 50 percent of particles.
The masks are semi-effective at keeping you safe from contagion from others, but their main purpose is to keep others safe. There are many people who are asymptomatic. They may carry COVID-19 and not have any symptoms, or have minimal ones and thus not realize they are sick. However, they can still spread the virus and infect someone who could potentially get very sick. Masks keep your particles contained and go a long way toward flattening the curve if everyone gets on board and wears them.
There are a few options for you to get your hands on a mask of your own. If you don't feel like making them, there are websites selling large quantities of cloth masks. Amazon has a few left, but Etsy is full of homemade masks in a variety of patterns and colors. If you can, look for one with a filter pocket. You can then put a coffee filter or a HEPA vacuum bag filter in the slot for extra protection.
You can use a variety of items at home to make your own mask. Three of the more popular methods are either the t-shirt mask, the bandana mask or the pillowcase mask. If you want an intricate mask, there are many sew-mask guidelines out there, including a step-by-step tutorial by the CDC at cdc.gov. You can easily Google others to fit your specific needs.
The no-sew masks are some of the more common routines. If you have a bandanna you can finish a mask in six steps. First, fold the bandana in half. Then fold the top down and the bottom up. Next, place rubber bands or hair ties about six inches apart around the bandana. Then fold the side to the middle and tuck. Pull slightly at your hair ties to make sure the bandana remains tucked in and then don the mask.
If you have a t-shirt — cotton is preferred — the only other supplies you'll need are some scissors and a ruler. Cut off the bottom seven inches of the t-shirt, which will make a two-layered rectangle. Using your ruler and scissors, cut a smaller rectangle across six or seven inches of the width of the fabric. The leftover cloth will make the face covering and the strings for the makeshift mask.
From here, you can either use safety pins or simply cut the middle of the fabric strips to make strings and tie one set behind your neck and the other around your head.
Regardless of whether the EPG mandates the usage of masks this afternoon, the CDC is strongly recommending everyone begin practicing the technique. If you're hoping to have a more colorful experience, many local quilting and craft stores are still shipping orders online, including a variety of fabric patterns.