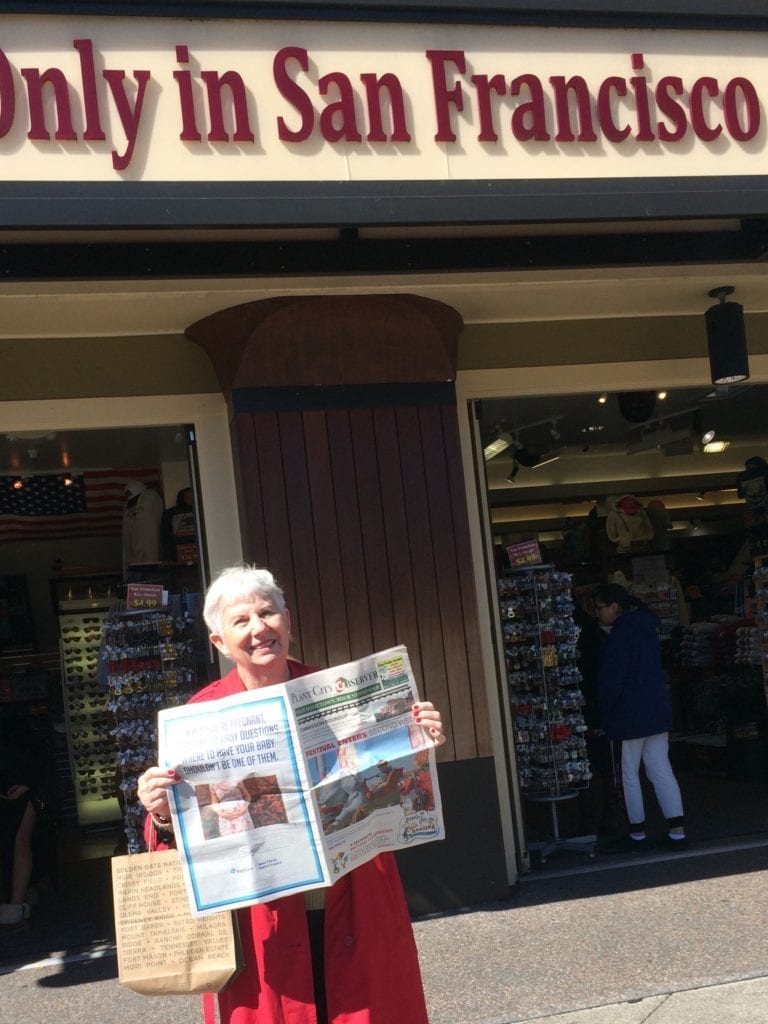 Carol Byers brought the Observer to Pier 39.
Carol Byers recently visited San Francisco and posed with the Observer for a photo at the city's famous Pier 39 shopping center and tourist attraction.
Did you take the Observer with you on vacation? Send your pictures to Associate Editor Justin Kline at jkline@plantcityobserver.com to be featured.