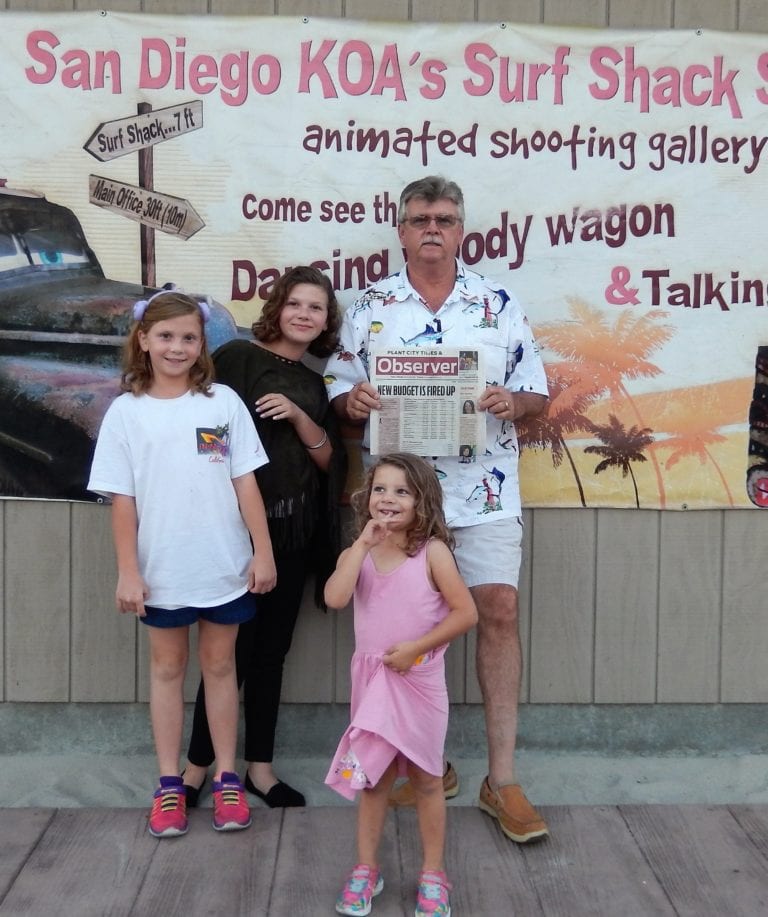 Vann Sweatt brought the Observer to the Pacific Ocean.
Vann and Judy Sweatt got to see San Diego and the Pacific Ocean in 2018 thanks to their daughter, Jamie. Vann posed for a photo with granddaughters Bailey, Peyton and Mackenzie and made sure to bring a copy of the Observer.
Did you take the Observer with you on vacation? Send your pictures to Associate Editor Justin Kline at jkline@plantcityobserver.com to be featured.