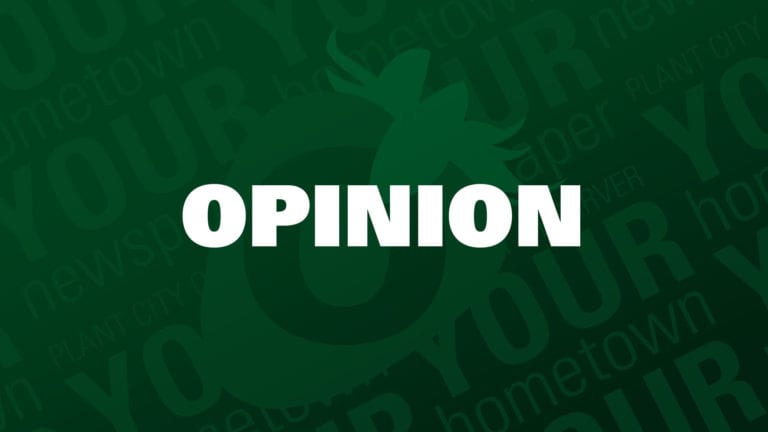 The current problems of America could be solved, according to an internet article from Time magazine's Richard Weissbourd, if we would de-emphasize individualism and look to the common good.
Weissbourd credits Alexis de Toqueville for his finding, after he toured the country in the early 1800's, that a unique feature of our then-new country was our emphasis on individualism and self-advancement. Much of our success as a country for the last 200 years can be credited to the emphasis we put on those values.
Despite our success, Weissbourd says our individualism has caused us to become lonely, selfish and atomized, to withdraw from other Americans. Religious and social participation have declined, and workplaces have become more focused on profit than on employee solidarity. Weissbourd's solution is to turn from individualism and place more emphasis on the common good.
There may be some national truth in Weissbourd's view, as we struggle with our country's polarized population. However, as I read the article, I put on my Plant City glasses, and I considered whether Weissbourd's national truth applies here. I concluded that Weissbourd's conclusion doesn't apply here in Plant City.
As individuals and in our businesses, non-profits, and governmental bodies, in the two decades-plus that I have worked here, we strived for advancement. As individuals, we work hard to be more effective, as owners, employees, and parents.
Consider our successes in recruiting major new businesses like City Furniture and starting new organizations like the Plant City EDC and Plant City Main Street. Think about all the fine people who have earned our Citizen of the Year award and our YMCA Strong Leader award over the years. Remember the fund-raising successes of Unity in the Community, South Florida Baptist Hospital, Plant City YMCA, the Plant City Food Bank, the Plant City Campus of HCC, and Plant City Rotary. We have prospered as individuals and businesses, as we have built in community.
None of those organizational successes would have been possible without the drive of so many citizens in Plant City to do a good job individually—and then to apply it to the common good. A great example is our ten-term city commissioner Mike Sparkman. During those ten terms Mike built a very successful oil business, and at the same time he put together many of our community's most successful projects.
When I came to Plant City in 1999, I quickly got a sense of how well we blended individuality with the common good. As I have observed our community for nearly 25 years that sense has been confirmed. I think about my Observer partners Ed Verner and Nate Kilton. I think about great community leaders who are no longer with us: utilities executive Danny Wilkes, realtor Doug Gibbs, and banker Bob Tanner. All individuals who advanced themselves and their businesses well. But they also found a way to combine their individual efforts to build the common good.
Mr.Weissbourd, we've solved your problem in Plant City. You'll feel better if you come here and spend some time observing how we live. We'll show you how to blend individuality and the common good.