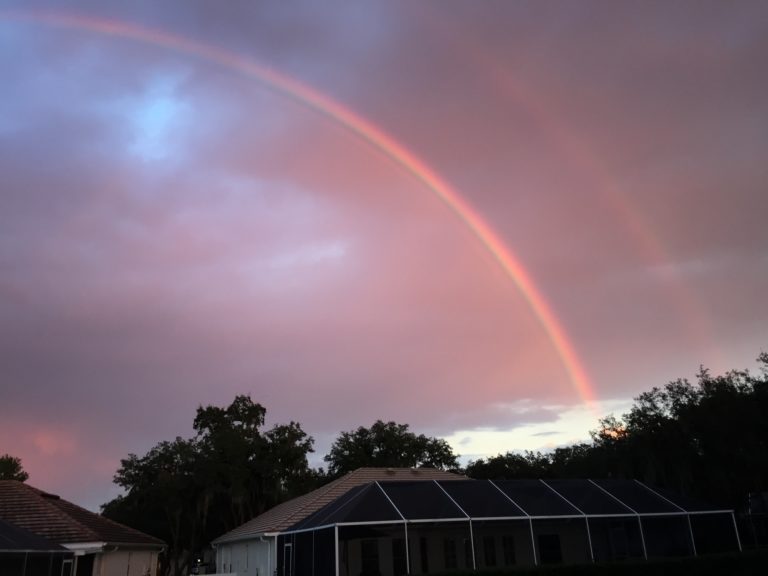 Frank Starmer won this week's contest for his shot of a double rainbow.
"The storm on Nov. 2 was amazing," Frank Starmer said. "Rainbows appear when sunlight behind you strikes raindrops in front of you to create a diffraction pattern. Near Walden Lake with the setting sun behind me, I looked east, and sure enough there was not a single rainbow but a double rainbow."
Frank wins a free car wash from Octopus Car Wash. He can claim the wash with an ID at Octopus Car Wash, 1503 S. Collins St.
Do you have a picture that speaks to the personality of
Plant City? To enter the I Love Plant City photo contest, email that photo and a caption to Managing Editor AMBER JURGENSEN at ajurgensen@plantcityobserver.com. Winners will have their picture featured and receive a special gift.