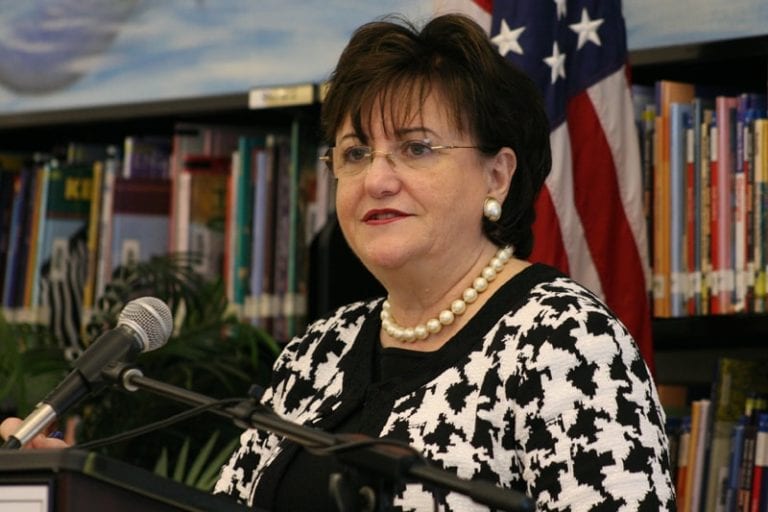 Hillsborough County Public Schools Superintendent MaryEllen Elia delivered her annual State of the District address this morning at Rampello Downtown Partnership School, in Tampa.
During her address, Elia said student achievement remains the district's top priority. She also discussed the recent changes to the grading of the Florida Comprehensive Assessment Test, discussed the district's emphasis on technology in the classroom and also the financial state of the district moving into the new school year.
"This was a year of transition," Elia said regarding the FCAT. "It was a turbulent transition. … (But) despite all the issues, two-thirds of our schools were 'A' or 'B' schools."
Elia also reiterated the budget cuts the district has made since 2007, which included reorganization of the transportation department, a shift in schedules for high school and middle school teacher, and more. Elia said these changes allowed the district to issue a 1 1/2% cost-of-living pay increase for eligible teachers and employees represented by the Hillsborough Classroom Teachers Association. Eligible employees represented by the Hillsborough School Employees Federation, including bus drivers, student nutrition services workers and maintenance workers, would receive two level increases instead of the cost-of-living increase.
"We've had no layoffs or forced furloughs," Elia said. "It hasn't been easy … but it's much easer to be proactive than to react."