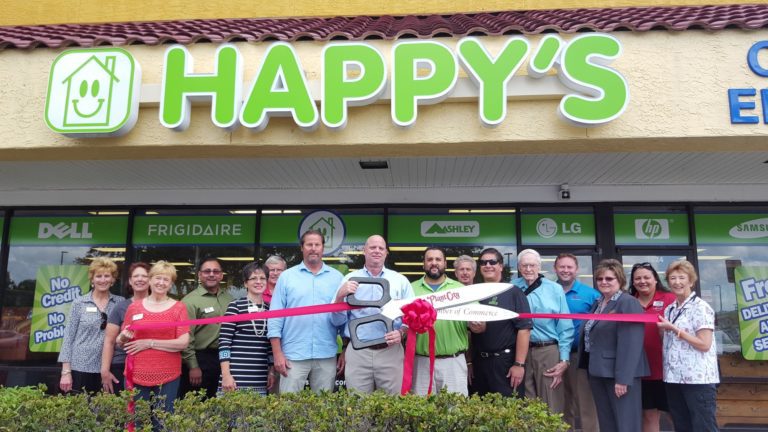 The furniture and appliance store joined the Chamber of Commerce Tuesday, June 21.
Happy's Home Centers made its partnership with the Greater Plant City Chamber of Commerce official last week.
On Tuesday, June 21, the Chamber brought the ribbon and scissors to the store, located at 1824 James L. Redman Pkwy.
"We really enjoyed the ribbon cutting and the opportunity to meet many of the Plant City Chamber of Commerce members," store owner Rick Kale said in a release. "The chamber and everyone in Plant City has been very welcoming to us since the first day we opened."