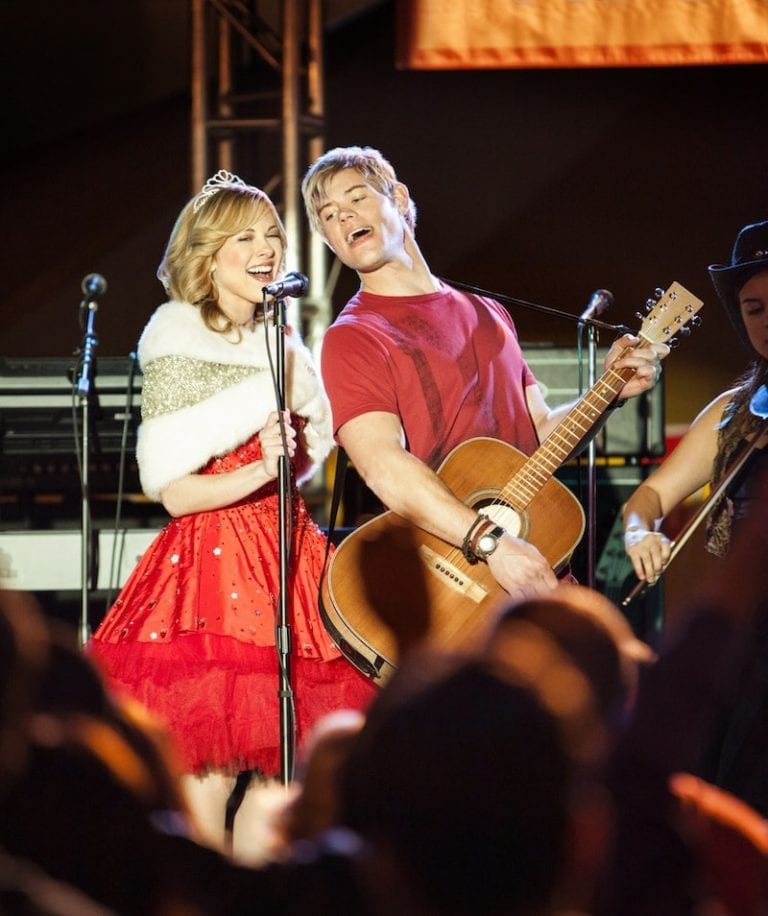 Here's the pitch:
Beth Landon, a beautiful music teacher from a small, rural town, is helping her mother plan the annual Strawberry Festival. The town practically revolves around the succulent red berry, as it is known to have the best strawberries in the world. As the Strawberry Queen, Beth decides to hire a big-name — but troublemaking — country singer, Jason Keith for the festival's headline entertainment. Famous for canceling shows and being a prima donna, Jason doesn't get off on the right foot with Beth. But in the end, they find love in the heart of a classic American backdrop.
Sounds a lot like Plant City, doesn't it?
The pitch is actually a real synopsis of the Hallmark Movie Channel's "Strawberry Summer." The movie premiered last August on the Hallmark Movie Channel and is making its debut on the Hallmark Channel at 9 p.m. Saturday June 8. Encore presentations will be at 1 and 9 p.m. Sunday, June 9.
"It's just a sweet romance," co-executive producer Randy Pope said. "Big city meets small town and a little bit of a fish out of water scenario with the country singer."
The idea for the story came from writer Jim Head. It was originally pitched at Larry Levinson Production, but Pope brought it to Hallmark. Pope is not sure whether Plant City inspired the film but did note the existence of many small strawberry festivals around California. The Santa Maria Valley region, which includes Monterey, Santa Cruz, Santa Clara, San Luis Obispo and northern Santa Barbara counties, supply the bulk of California's strawberry production. California joins Florida and Oregon as one of the top three strawberry-producing states.
But is it possible that Head, who splits his time between Los Angeles and Atlanta, based "Strawberry Summer" off of Plant City's signature event?
Although the festival in the movie is on a much smaller scale than our Florida Strawberry Festival, some similarities are undeniable — including the name of the school at which Beth teachers.
Get this: Dover High School.
Although Head hasn't gotten back to us on his inspiration for the script, Plant City residents are sure to love the heartwarming plot regardless of whether if it was based on the Florida Strawberry Festival or not.
"It's set to a terrific backdrop," Pope said. "It's a slice of life in America. Hallmark is known for its good, solid stories, nice morals, sweet characters. This movie fits in with that."
MAKE IT A MOVIE NIGHT
"Strawberry Summer" will air at 9 p.m. Saturday June 8, on the Hallmark Channel. Encore presentations will be at 1 and 9 p.m. Sunday, June 9.
Sheri Helmers, of Hallmark's publicity department, wasn't sure if it was scheduled to play at any other times but encourages people to check your local listings for future showings.