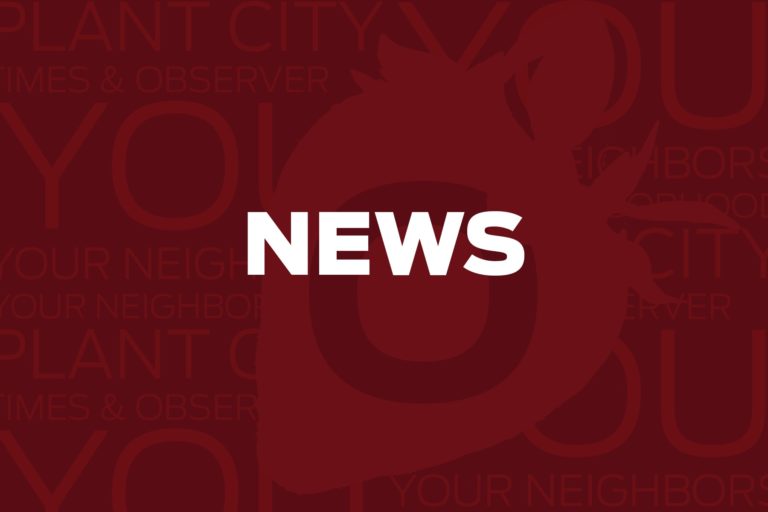 Twelve acres were added to an existing 188-acre site, which will likely be used for industrial purposes.
Twelve acres were approved to be rezoned into the existing 188-acre Eastland Industrial Community Unit District at the City Commission meeting Monday, July 11.
The site is located on the east and west side of Charlie Taylor Road and at the southwest corner of South Frontage and Wiggins Roads. The site has been proposed for industrial uses, though such uses have not yet been specified.
Previously, at a Thursday, June 9, meeting, nearby residents had concerns about noise and lighting from the industrial area.
Wiggins Road resident Tommy Thomas requested that a limit be made on noise in the area, specifically the use of motors and forklifts. Thomas asked for the usage to be prohibited from 10 p.m. to 7 a.m.
Though no additional noise ordinance was proposed, the applicant and planning staff took measures to accommodate residents. At the site, the glare of lights will be eliminated from adjacent residential properties. Additionally, the site will not be able to use outdoor loudspeakers or paging systems, and trees will be added around the site as a natural noise buffer.
Prior to development, a transportation analysis done in 2008 by Sprinkle Consulting Inc. will be updated.
Phillip Scearce, principal planner with the City of Plant City's Planning and Zoning Division, said at the Commission meeting numerous transportation conditions will need to be addressed before development begins on the site.
"That will be an issue for whoever decides to develop it," Mayor Rick Lott said. "It will be addressed in the development of that property … so that development can move forward without adverse effects. We're trying to build a harmonious community."
With their concerns addressed, no residents spoke against the proposed rezoning at the July 11 meeting.
"We are being very sensitive to their concerns, and we believe that what we are proposing has evidently pleased them," Linda Pearson, who represents the applicant, said.
The addition of the 12-acre parcel into the existing district allows for a total of 3 million square feet to be built for industrial uses. Formerly, 1.79 million square feet were allocated for development.
The Commission also unanimously approved changing the name of the district to the Eastland Industrial Planned Development District.
Contact Emily Topper at etopper@plantcityobserver.com.