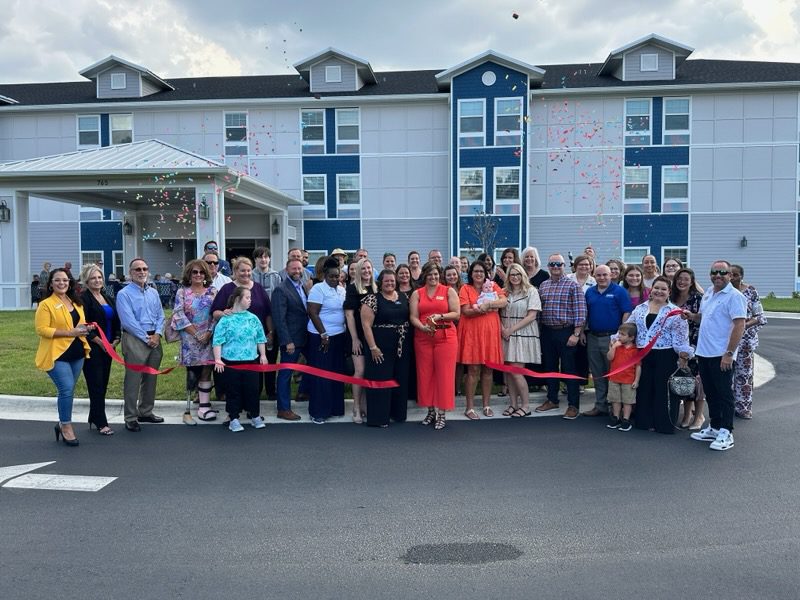 The newly-opened facility can host up to 96 residents.
Grace Manor at Hunters Creek in Plant City hosted a grand opening last week to officially unveil their new Independent Living Facility.
"Today was just our way of opening up to the community and letting them know that Grace Manor at Hunter's Creek's Independent Living Community is now open and accepting residents," regional director Sheryl Vitelli said. "We are currently 50 percent full already so we're excited about that, but it's really about making a huge impact on the seniors in our community."
Dozens of employees, residents, family members, city employees, city commissioners, chamber members and visitors made their way to Grace Manor on Thursday for the official ribbon cutting.
"On behalf of our mayor and the city commission, what a wonderful occasion," Plant City Commissioner Mary Mathis said. "I am so honored that you decided, after you built the assisted living facility, that you would stay in Plant City and do the independent living facility. I went online and I just want to say, the reviews are awesome. They talked about how beautiful the facilities are, how clean it is, someone even said that you could probably eat off of the floors, they talked about the staff. And these reviews are from the family members of people that live here, they said thank you for taking care of their families, thank you for being there with them."
Originally making their way to Plant City a decade ago, Grace Manor began with their 48 senior living apartments that made up the Hunters Creek Retirement Community. In 2019 they expanded by opening their assisted living facility and their newly-opened independent living facility is now officially open and accepting new residents, currently sitting near 50 percent of the facility's max capacity of 96 residents across 51 apartments.
"This was all a part of the plan," Vitelli said. "I think that's the vision of our owners at Mainstay Senior Living. We just want to be that continuum of care throughout, starting in retirement all the way even to memory care or skilled nursing or long-term care. We now have over 40 facilities, we're growing and strong and we're excited about that."
For more information on Grace Manor, visit www.gracemanorhunterscreek.com.