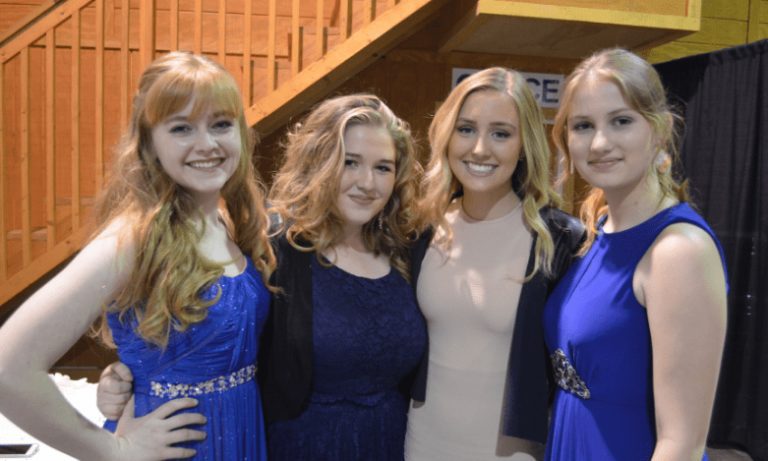 The Jensen's Heart of Gold Gala is moving to Lakeland for 2017, but the event is still made possible by continued Plant City support.
As Cassie and Joseph Hightower know, a cancer diagnosis can bring life to a screeching halt — especially when it involves a child.
Their daughter, Selara, was 12 when she got the diagnosis in April 2014.
"No one should have to hear that," Cassie Hightower said. "No one should have to hear their child has cancer. Most families talk about what they want their kids to do when they grow up. We just want our kids to be able to grow up."
According to CureSearch for Children's Cancer Research, a national nonprofit, childhood cancer is the leading cause of death by disease for children up to 19 years of age.
Forty-three children are diagnosed every day. With the diagnosis comes the treatments — time consuming, emotionally exhausting and costly treatments.
That's when Emily Pierce comes in.
"You never want to get to know a family the way we did," Cassie Hightower said. "But they (the Pierce family) are amazing people. They helped answer questions."
Emily Pierce and her family also introduced the Hightowers to Jensen's Heart of Gold, a nonprofit that uses grassroots fundraising to provide financial relief to families who have a child with cancer.
It's an event that's close to Pierce's heart. Eight years ago, her daughter Morgan was receiving treatment for cancer in New York City. While there, the family met 5-year-old Jensen Daniel Byrd, who was also battling cancer. Through treatments, the two families became friends.
Byrd lost his battle with cancer. On the Jensen's Heart of Gold Gala website, a memorial tribute is posted on the homepage:
Forever Five.
Now, Emily Pierce, her family and the Byrds have made it their mission to continue to impact the lives of those facing similar battles. Originally based in Alabama, Emily Pierce started a Florida chapter in Plant City to help local families based in the Winter Strawberry Capital of the World.
"Knowing that there's such a big heart in our community, we wanted to connect those who can help with those in need," Pierce said. "There are so many hearts of gold in this community."
She's seen the support firsthand. Since starting, the gala has brought in more than $40,000 to over 50 families in the area, including $20,000 at last year's event.
While all of the committee members are from Plant City, Pierce said, the gala has outgrown its original venue space.
Originally held at Keel and Curley Winery, this year's event has relocated to Lakeland Linder Regional Airport to meet the event's growing numbers.
Profits from the event will continue to support children and their families with cancer throughout multiple Florida counties, including Hillsborough, and the winery will continue to provide the beverages for the event.
It's also an opportunity for new themes and experiences. Highlighting what Pierce sees as heroism inside the children the charity supports and their families, the theme this year is superheroes.
Pierce expects this to be the Gala's biggest year yet.
"Everything that goes into the gala's production is donated," she said. "All the money raised goes directly to support families, who are free to use it however it may be necessary."
For many, like the Hightowers, those donations can make all the difference — and can often come at the perfect time.
"With as busy as we are with getting my daughter back and forth for her post-treatment scans, a lot of our backup money goes to food and gas on trips," Cassie Hightower said. "We got the check right before Christmas. I don't know that we would have been able to have Christmas for her without it."
Contact Daniel Figueroa IV at dfigueroa@plantcityobserver.com.