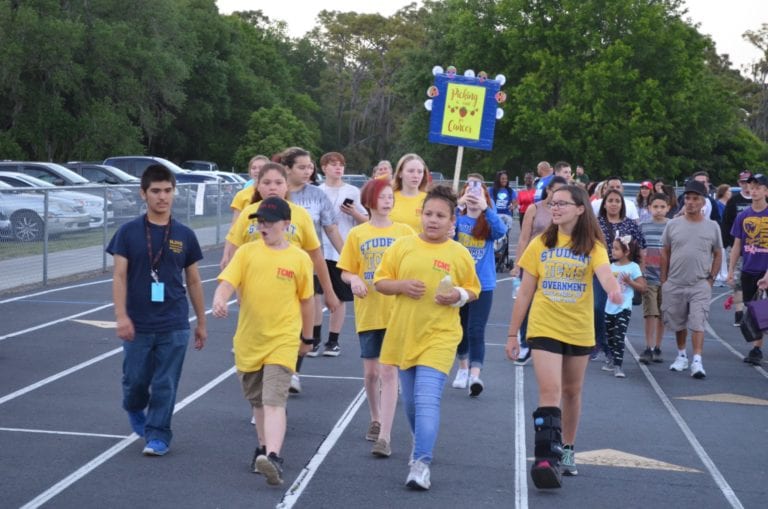 The American Cancer Society has hosted a Giving Thanks Breakfast for three years right here in Plant City. The free breakfast is open for any local survivors or caregivers.
Local cancer survivors and caregivers are invited out to a one-of-a-kind Thanksgiving breakfast hosted by Relay For Life on Saturday.
This is the third time Relay has offered the service to the community and Bonnie Gibson, community development manager, said the event continues to grow each year.
"It's an absolutely free event that we have been putting on for three years now," Gibson said. "We just want you to come and spend some time with us. Our survivors can expect some fun games and door prizes as well as learning about what (American Cancer Society) has to offer for survivors and services. They'll also have the chance to sign up and attend the survivor dinner and walk at Relay For Life event in April."
Gibson said ACS has searched for years for more ways to continue its engagement with those inside the Relay network and those who have not yet become involved with the organization. While Relay For Life is always one of the largest-attended events in town, ACS is here for the rest of the year and it wants the community to know its doors are always open.
The breakfast is an intimate affair, with approximately 25 to 40 people gathering at Turkey Creek First Baptist Church. Gibson said her hope is that the word will continue to spread about the event so anyone who was diagnosed with cancer, or is a caregiver, will know they have a welcoming environment to spend a unique Thanksgiving. They can enjoy a hearty meal while also learning about some of the services at their disposal via ACS.
Regardless of your diet or food preferences, there will be plenty to enjoy. Last year's menu saw everything from breakfast casseroles — including a legendary hash brown casserole — to doughnut holes and pastries, fresh fruit and biscuits and gravy. There are many beverage options available as well.
While the food is mouth-watering, the true soul of the event lies in the brief speech from one of the Relay members. Sometimes it's an honorary survivor, sometimes it's a caregiver, sometimes — like last year — it's both all wrapped up in one person. They take a brief moment and share their journey with the group, offering a glimpse into their world while simultaneously echoing the sentiment ACS has preached for years: no one is alone.
"Probably one of my favorite things about my job is getting to introduce someone in the community to Relay," Gibson said. "Whether it's a business or another organization or a community member, just letting them know and inviting them to the event and showing them that there's people that don't know them and don't know their story but are fighting for them. No one is alone and it really is a support system and you don't even know it. It's definitely the greatest part of my job. And when you watch people fighting tears because for the first time it really clicks that there are people that are fighting for them and they don't even know them, that's just something you don't forget."
It's an open invitation for anyone to attend. If you know you are interested in attending you can rsvp to Gibson's email bonnie.gibson@cancer.org or call her cell 863-500-0199. If you're not sure, but decide last minute you still wish to attend, the door is open and Gibson said you're more than welcome to drop in.
If you go
Giving Thanks Breakfast
When: 9 to 11 a.m. Nov. 16
Where: Turkey Creek First Baptist Church,
4915 W. Trapnell Road
Cost: Free
RSVP: Email bonnie.gibson@cancer.org or call 863-500-0199