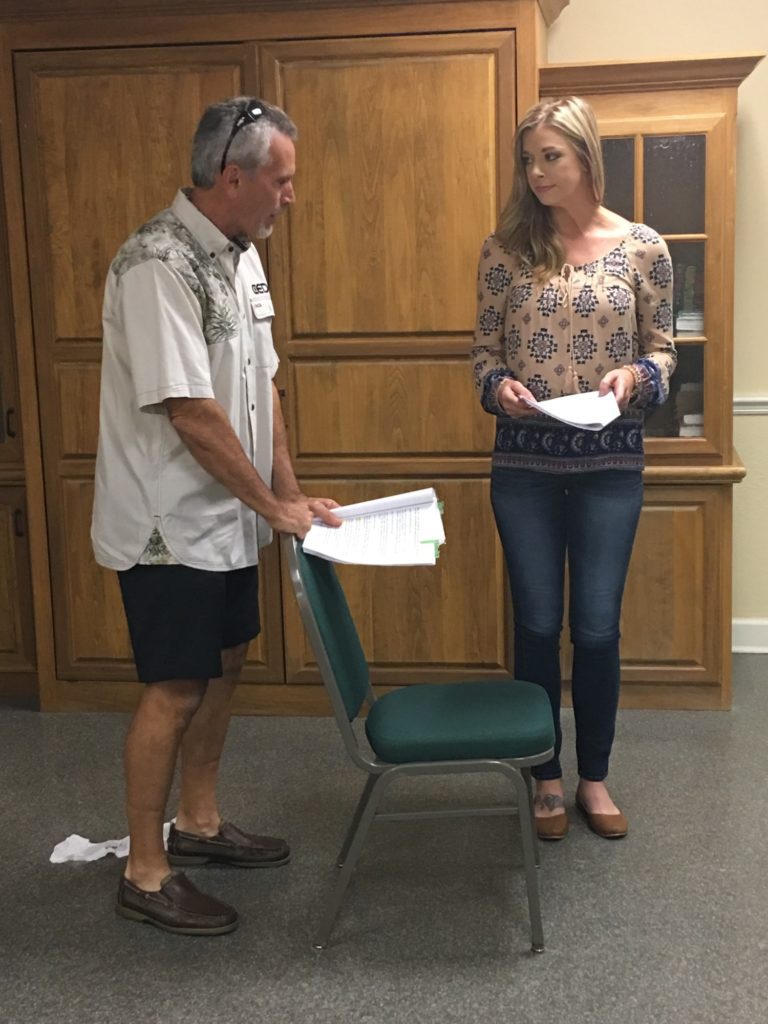 The 17th annual Mystery Dinner Theatre will be Saturday, Oct. 1. It benefits the Friends of the Bruton Memorial Library.
Are you addicted to watching Forensic Files or CSI? Then the 17th annual Mystery Dinner Theatre may be for you.
The play, "A Menacing Night at the Modern Museum," will be at 6 p.m. Saturday, Oct 1, at the John R. Trinkle Center, 1206 N. Park Road. It follows a slew of characters, including snobby art dealers and collectors, two burglars, a tacky couple who recently came into money, an art forger, a disgruntled security guard and more, as their lives intersect at the exclusive art opening of an eccentric painter.
The play was a new offering from Wesleyan Thespians, the company dinner theatre organizers get their kits from.
The event proceeds go to the Friends of the Bruton Memorial Library. Library Director Tonda Morris gives the friends board a list of library needs.
"Every penny of money raised from this event directly benefits the Bruton Memorial Library through funding summer programs for children, assisting in new technology for the library, giving scholarships — the list goes on and on," Director Dodie White said.
The goal this year is to raise $20,000. After expenses, the Friends of the Bruton Memorial Library would have between $10,000 and $15,000 left for the library. Last year, $18,000 were raised.
Actors always include members from the Plant City community, and this year is no exception.
"Cast members are chosen from business leaders, bankers, city officials, etc. from all over the Plant City area," White said. "We like to cast people who will make the audience laugh (yes laugh — even though it's murder mystery) and who will have as much fun as the audience does. I make it a rule to tell the cast members that the more fun they have on stage, the more fun the audience will have watching them."
White doesn't have a favorite character, but she sees bits of the actors' personalities shine through during rehearsals. The cast has
been practicing at St. Peter's Episcopal Church in Historic Downtown since July.
"There are a few cast members who are so much like the characters they portray in real life that it's unbelievable," White said. "And of course, some of the characters are such 'characters' in real life that I've split my side a few times laughing at them in rehearsals."
In addition to the show, guests will have dinner before. Tickets include the meal, wine and beer. Door prizes are provided to the table that solves the mystery first.
Contact Amber Jurgensen at ajurgensen@plantcityobserver.com.