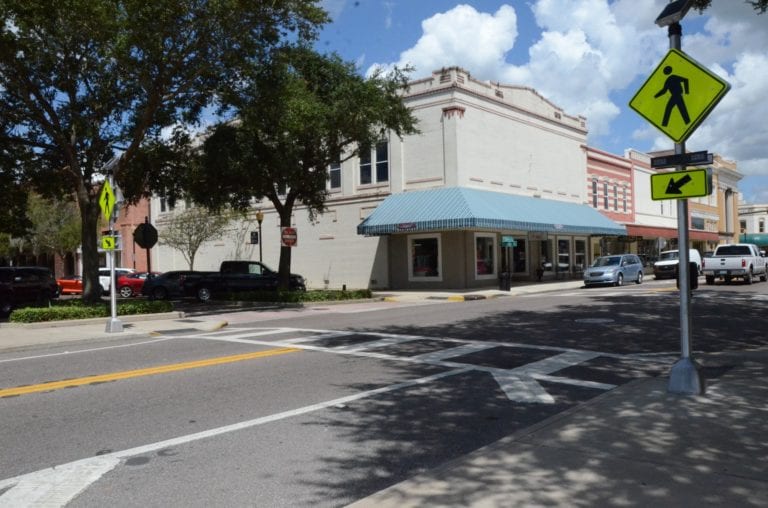 Residents are invited to attend a Town Hall to voice their vision for Plant City's downtown. The meeting will be held on Sept. 10 from 6 p.m. to 7:30 p.m.
Main Street Plant City and the City of Plant City have partnered together to host a community town hall meeting next Tuesday night for Downtown Vision Planning.
The collaborative process will help create a vision plan that will help with the planning and designing services needed to guide downtown's development initiatives for the next three to five years. Any resident, property owner or business owner is invited to attend and share their thoughts on what the future of downtown Plant City should be.
"The time is prime for our community to undergo this process as we look to the future of Plant City and how to best serve the economic, business, recreation, and residential needs of our city," Plant City Main Street Chair Nick Thurston said. "Thank you to the City of Plant City for its strong partnership on this important initiative. We are extremely confident in the skills and track record of Community Design Solutions, and are eager to develop this plan for revitalizing and growing downtown Plant City."
Back in June, the City of Plant City agreed to partner with Main Street to hire Community Design Solutions to create a strategic Downtown Vision Plan. Community Design Solutions has worked in more than 500 Main Street communities across the United States, including several communities City Manager Bill McDaniel said reflect what we see here in Plant City.
The firm was hired for $38,000, of which $19,000 came from the city's Community Redevelopment Agency fund. The rest was funded by Main Street.
"I'm excited to see what this whole thing brings back for our hometown," City Manager Bill McDaniel said in June. "They come in and they look at downtown, and they see things we may not see. How to use open space. Where do you have opportunities that maybe we didn't see? They can look at buildings like, there's some buildings at MLK, at Palmer, the old appliance store for example. They can look at that and say, 'Here's what this could be.'"
The Downtown Vision Plan will "assess the local retail market to establish retention and recruitment strategies to support further important economic growth, and also create design vignettes for a downtown site project that will serve as a strategic redevelopment initiative. The resulting Downtown Vision Plan will integrate relevant recommendations from the City's Midtown Plan (a neighboring district) and provide an implementation framework that will guide Plant City Main Street's downtown revitalization initiatives for the next three to five years."
The hope is, with enough diverse community input, Community Design Solutions will have a real understanding of the pulse of the community and can thus identify the key market and design needs of downtown Plant City.
Everything will be examined: retail, design vignettes, public amenities and more. What does a successful downtown look like? What needs to change to ensure there is economic growth downtown?
Despite the quick timeline and the more than likely lengthy discussions that will come during next Tuesday's meetings, residents are expected to see the results rather soon. By the end of the company's trip to Plant City in September, there will be a plan in the hands of the city and Main Street, according to estimations during the initial release of the project in June.
The Town Hall meeting will be held at First United Methodist Church, 303 N. Evers St., from 6 to 7:30 p.m. on Sept. 10.