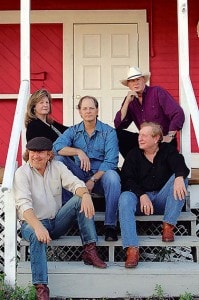 Organizers of South Florida Baptist Hospital Foundation's annual gala, Diamonds and Denim, hope this year's event will generate about $90,000 for the foundation.
The event is scheduled from 6:30 to 10 p.m. Sept. 25, at the Florida Strawberry Festival Expo Hall, 2301 W. Oak Ave., Plant City.
"What people like the most about the event is that it's a casual event," said Jana Butler, executive director of the foundation. "Everybody wears jeans. It's not a black-tie affair. It's an opportunity for friends to see each other, whom they might not have seen in a year."
Since its inception, the gala has raised more than $800,000 for the hospital. That money has been used to fund projects such as the surgery center, imaging center and community-outreach programs.
All guests at this year's gala will have access to six food and beverage stations, but one lucky group will receive first-class service for the evening. Guests can buy tickets to enter a drawing for the Jubilee Dining Experience. The winner and his or her table mates will feast on steak and lobster.
"We have a wonderful chef, Mike Ambrosino," Butler said. "He will cook the food for you. They will also do tableside service. You'll have your own waiters and your own special meal prepared if you win the table."
Of course, dinner at an event like this would not be complete without music and dancing. Faces South Band, a local country-rock band, will perform.
This will be the third year that Terry Speer, Ken Speer and the rest of the band has played at Diamonds and Denim.
"My brother and I both were raised in Plant City all of our lives, and many of the people that attend were schoolmates or acquaintances," Ken said.
Diamonds and Denim also will feature a silent auction and a live auction. The silent auction features items such as a University of Florida Gators gift basket, paintings by local artists, FSU football tickets and jewelry. At the live auction, guests can make larger purchases, including a week's stay at a Tennessee home, a beach trip and a stay at a lodge in New Mexico, where guests will be pampered by a chef and housekeeper.
This year's chairwoman is Kim McElveen, and vice chairs include Marsha Passmore and Debi Peacock.  Other members of the committee include Kathy Baskin, Carmen Brownlee, Frank Cummings, Sylvia Knox, Gail Lyons, Brett Mueller, Glenda Raulerson, Bruce Rodwell, Margaret Rodwell, Rhett Rollyson, Lizzette Sarria, Phil Waldron and Faye Wetherington. TEAMHealth Emergency Medicine is the presenting sponsor.
BROWN'S BLING
Even though the deadline to make reservations has passed, anyone can enter for a chance to win a diamond ring, donated by Brown's Jewelers.
The event has "Diamonds" in its name because of the chance to win the ring. You do not need to attend the event to enter the drawing for the ring.
To buy tickets for the drawing, which are $10 each or $25 for three, call (813) 757-1277 or stop by the foundation's office at South Florida Baptist Hospital Foundation.
Contact Catherine Sinclair at csinclair@plantcityobserver.com.