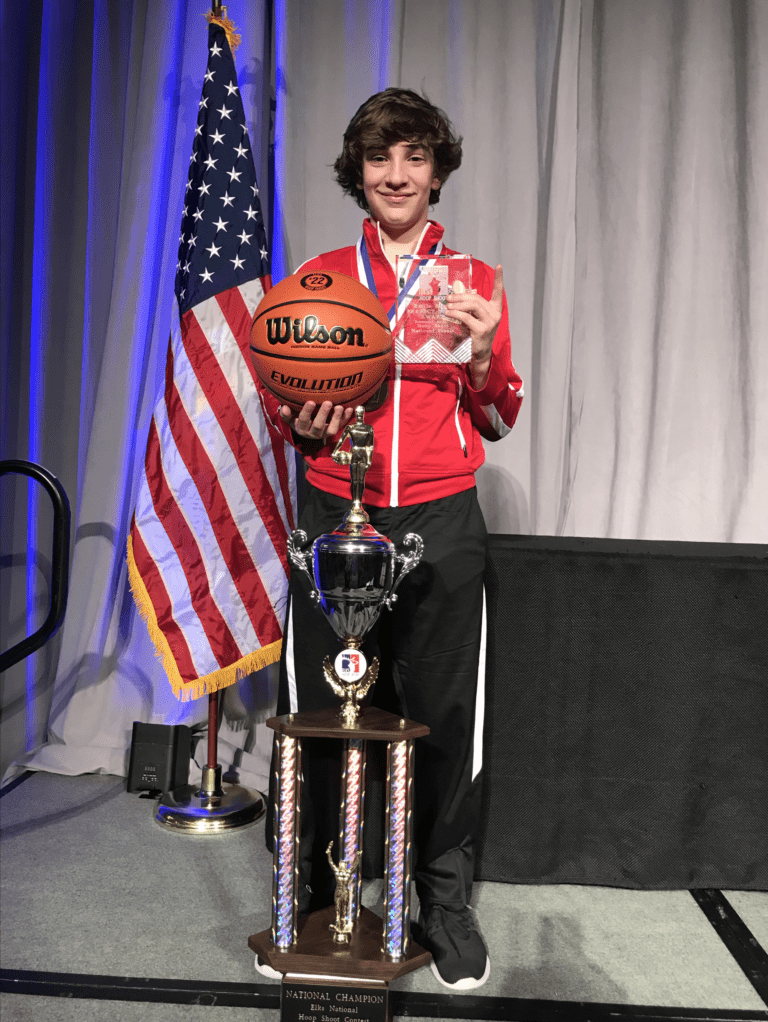 Brendan Smith won the competition with a perfect round.
Brendan Smith, a former resident of Plant City, was crowned a national champion in the 12-13 year old boys division at the Elks National Hoop Shoot Free Throw Contest in Chicago this past weekend.
After living most of his life in Plant City, previously attending Walden Lake Elementary School and Tomlin Middle School, Smith was first introduced to the Elks Hoop Shoot Competition by Plant City's local Elks Lodge #1727. Then, after moving to Georgia with his family this past August, he was put in contact with the Elks Lodge in Marietta so that he could compete through and represent his new community.
Participants are given 25 free throws in each round, with the highest scoring kid in each division advancing through to the ensuing rounds. Smith successfully converted 24, 24, 23 and 23 attempts in the local, district, state and regional rounds before hitting all 25 in the national round at the Wintrust Arena in Chicago, home to DePaul University's basketball team and the Chicago Sky of the Women's National Basketball Association.
In honor of his victory, along with other championship-winning kids from the remaining boys and girls age groups, Smith will have his name and picture enshrined as a part of a brand new digital exhibit in the Naismith Basketball Hall of Fame in Springfield, Mass.
For nearly 50 years, the Hoop Shoot has continued the goal of "developing gritty kids" between the ages of eight and 13. In addition, the Elks Hoop Shoot is a new sponsor of the Naismith Memorial Basketball Hall of Fame's annual Morgan Wootten Lifetime Achievement Award, two awards presented annually by the Hall of Fame to boys and girls high school coaches who have dedicated their lives to the betterment of student athletes.
For more information on the Elks or their National Hoop Shoot Free Throw Contest, visit www.elks.org.