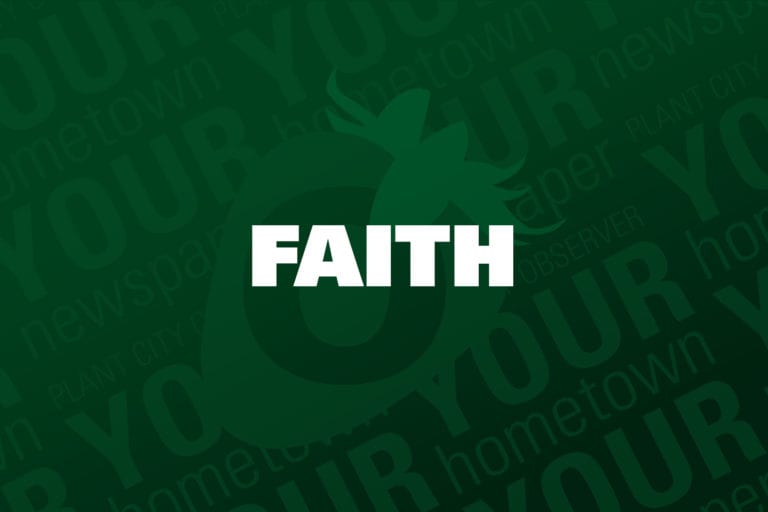 Are we going to go back to normal after COVID-19, or are we going to make the best of a possible "new normal?"
So, how many times have you looked at the calendar to see what day it is, only to remember you did that three hours earlier?
The "dog days of summer" have now been replaced with the "100 days of April." The "Stay Home/Stay Safe" motto was and is a needed and protective measure to help our city and community weather the storm of a pandemic. Yet there are only so many times you can clean your house, go through old drawers and papers, plant (and re-plant) shrubs and potted plants and look at your calendar for the end of April.
My question is, now that May has arrived, what will you do now? Will you try to jump back into the old normal ways of doing things, or could this be the opportunity to start something new?
The country and the world have forever changed since the pandemic and I know that we, as a community, have changed. Some say the change is for the worst, but I feel very differently. I am reminded of an old poem I grew up with that has taught me the power of my perspective. It goes, "Two men looked through prison bars. One saw mud, the other saw stars. What are you willing to see?"
As I worked in our community, caring for our incredible first responders, I saw some wondrous sights of decades past that are now back in the present. Kids riding bikes and sitting out on the front sidewalks of their homes with chalk in hand and masterpieces to display. Drive-in movies are now today's news instead of yesterday's news. Couples are walking together, families are playing together and, most importantly, eating together. I believe the last one has been my favorite. The time of sitting down at the table as a family with my two incredible daughters and amazing wife has been a special present. We talk about the day, no matter how boring it was, we laugh at dumb jokes (usually mine) and we begin dreaming about what will be once the green light is given to move out and forward.
This season of the virus, although difficult with loss and grief, has also been a time of pause that has allowed us as a nation to stop and dream again. It is hard to take the time to think and dream about a better way of doing things when the treadmill of life and work keeps getting faster and faster.
If there is one lesson that the virus has taught us, it's that we can be still when we need to. This theme of "don't go out" has energized more creativity in helping others by mask-making, finding ingredients for creating hand sanitizer and taking steps to keep businesses going. It was a surge in connections by sending mail, making phone calls and the Facebook clarion calls of "I found toilet paper." Our productivity increased in saving time by tele-working and not wasting time on a long commute, video meetings or, better yet, not having some meetings at all.
It was a stretching time for grandparents to learn how to use a computer, for parents with home schooling and for kids in learning how to wash clothes, cook, clean and do other lost arts. It has also been a critical time to move from the holy huddle of the church gathered to running the plays of God's love, grace, hope and help as the church scattered. These weeks of the church without walls have opened more horizons for pastors and members to see outside the sanctuary of seclusion into the panoramic picture of people and needs. Although a challenging time of fellowship together, it has been a special time of service for each other, especially for the community.
So, going back to the original question, when the green light is given and we as a nation begin to open back up for business, will it be business as usual? Or will it be better business, better community and better family because we have decided to make a new normal?
I want to challenge me and you to make a public proclamation. Not so much one from City Hall as one from the hallways of our hearts — to outwardly declare, "As for me and my house, we will eat more dinners together, play more together, pray more together and be more together." You get the idea. Write it out, post it up and live it out. I believe it will begin to build or rebuild a stronger foundation of the family that will not be shaken, no matter what comes next.
Even if we never get a Chick-Fil-A here in Plant City, we will be OK.
Dr. Daniel Middlebrooks is the Senior Chaplain of First Call Church and the CEO/President of Chaplaincy Care, Inc.