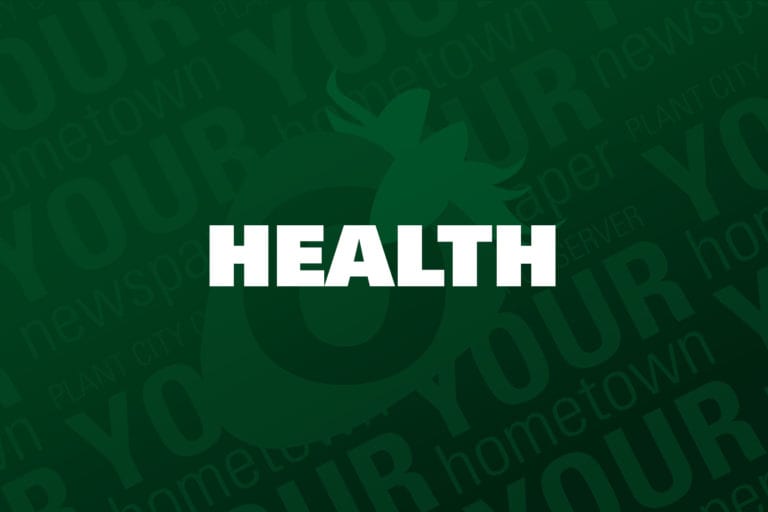 Walking is sometimes overlooked as a form of exercise, but can be an excellent choice for many people looking to improve or maintain their health.
Walking is a great way to improve cardiovascular fitness, increase muscle endurance, strengthen bones, improve balance and help prevent chronic disease. Because it is low-impact, it is a better choice than running for those with knee or back problems, older adults and people who are overweight or obese. It can be done any time of day, does not require any specialized equipment or training and, perhaps the best part, it's free.
To reap the benefits of walking, it is important that you make it a part of your daily routine for at least 30 minutes per day. Schedule the time on your calendar and, if your schedule allows, try to walk at the same time each day. It might help to ask a friend to walk with you or if you walk the dog. If you find it difficult to walk 30 minutes at once, start with shorter, more frequent walks each day and build up to it. Make sure to invest in a pair of comfortable walking shoes.
Walking for weight loss? Walking fast burns more calories, but this does not mean that you have to walk at a pace that leaves you breathless. Walk at a pace where you are still able to talk. Track how far you walk each day. As your fitness level improves, you will find you can walk further in a shorter amount of time.
As you get fitter, add variety and intensity to your walks. You can do this by changing up your routes so you don't get bored looking at the same sights each day, and you can add intensity by walking up hills or by increasing the speed, distance or duration of your walk. You can even add weights. Walking with hand weights or a weighted vest will increase the intensity of your walks and, therefore, your calorie burn.
Be sure to warm up, cool down and stretch, as with any workout. A proper warm-up should prepare your body for the work you are about to do, so begin by walking slowly at first and speed up as your muscles warm. At the end of your workout, gradually slow your pace and allow your heart rate to come down before you stretch. Stretch the muscles you worked — calves, quadriceps and hamstrings — and hold each static stretch for 20-30 seconds.
There's an upcoming 1-mile walk/run you can try out with a walking buddy. The Tampa YMCA's 5th Annual Goody Goody Turkey Gobble is a great way to give back on Thanksgiving.
All proceeds raised from the Goody Goody™ Turkey Gobble 5K, 8K and 1-Mile Run/Walk will support LIVESTRONG® at the YMCA to help cancer survivors heal. The family-friendly event starts at 7am on Thursday, Nov. 28 in front of the Amalie Arena. As title sponsor, Goody Goody is graciously providing free breakfast to all participants. Join me and register today at runsignup.com.
Happy walking!
Angela Fulgieri is a Program Director for the Tampa Metropolitan YMCA. Write her at observerfitness@ gmail.com.