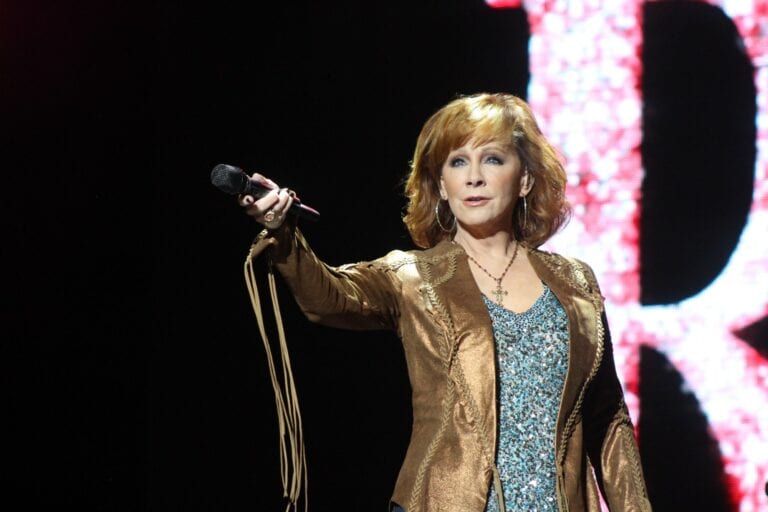 It's official: the Florida Strawberry Festival is forgoing its traditional mainstage headline entertainment for the 2021 festival. Instead it will have a variety of free entertainment in its place
After months of speculation, the Florida Strawberry Festival has finally announced it will forgo booking its traditional big music acts for the 2021 event.
Festival President Paul Davis said the decision has come after months of research and conversation. Instead of selling out the grandstands for acts like Reba McEntire, Willie Nelson and Styx, the festival will offer a spotlight for local entertainment during free shows.
"We have met with all of the health officials and the Health Department, the Surgeon General for the state of Florida, we've really had a lot of conversations and put together our own safety and health committee," Davis said. "We have a medical doctor on there and we really are trying to keep everyone safe. In an abundance of caution, we have decided to forgo our mainstage entertainment this year. What that means is we will utilize those grounds with some small acts. We will go out of our way to find a lot of free entertainment so our visitors will be entertained the entire time they're here."
Last year, the Florida Strawberry Festival was one of the last fairs in the state able to go off without a hitch before the pandemic arrived in full force merely two weeks later. Even then, there were signs indicating people should wash their hands and sanitize as much as possible.
When the pandemic was at its worst this summer, there were conversations about whether the 2021 event could happen at all. Davis said the festival's board was determined to provide the event as long as there was a way to do so safely. It's a community event and Davis said it's something they are proud to be able to put on and provide every year.
He added that there is now a basic understanding of preventative measures one can take to increase safety. You can practice effective hygiene, social distance and wear a mask to help with the spread. There are also two vaccines being promised that he said they are closely monitoring. When the directors realized they could be attentive to those social distancing needs and health suggestions, they decided it was safe for them to put on a fair.
"We will develop some type of guidelines and requirements closer to the fair," Davis said. "There's so many unknowns right now… It's an evolving situation changing by virtue of the numbers are up, the numbers are down. The vaccines on the horizon, is that going to effect the first quarter? Will it have an impact on us? That remains to be seen. We are monitoring all of the layers of this and are constantly keeping track of what the latest health requirements and suggestions are. We will come up with a plan to keep people safe while still creating a fun and community based environment that our guests have come to love."
Though Florida remains in the top percentile of states with COVID-19 cases, the community was anxious to hear the festival is going on as planned. Davis said directors were getting "inundated every time they went to a restaurant or Publix or shopping that we had to have a fair." He said they are going to go forward with the fair, to make sure safety is the top priority by following the CDC guidelines and that it's a decision most other fairs in the state will follow in the coming months.
"We're looking at putting a lot more money into free entertainment this year," Davis said. "It's a better bang for their buck because they can go from a show to another show, eat some great food, visit some unique vendors and really enjoy their stay. It'll be a staycation for Central Florida and we are excited to provide it. For less than the price of a movie, you can be entertained all day and we are excited and just proud to provide that entertainment. It may look a little different, but we will still provide a great and safe fair."