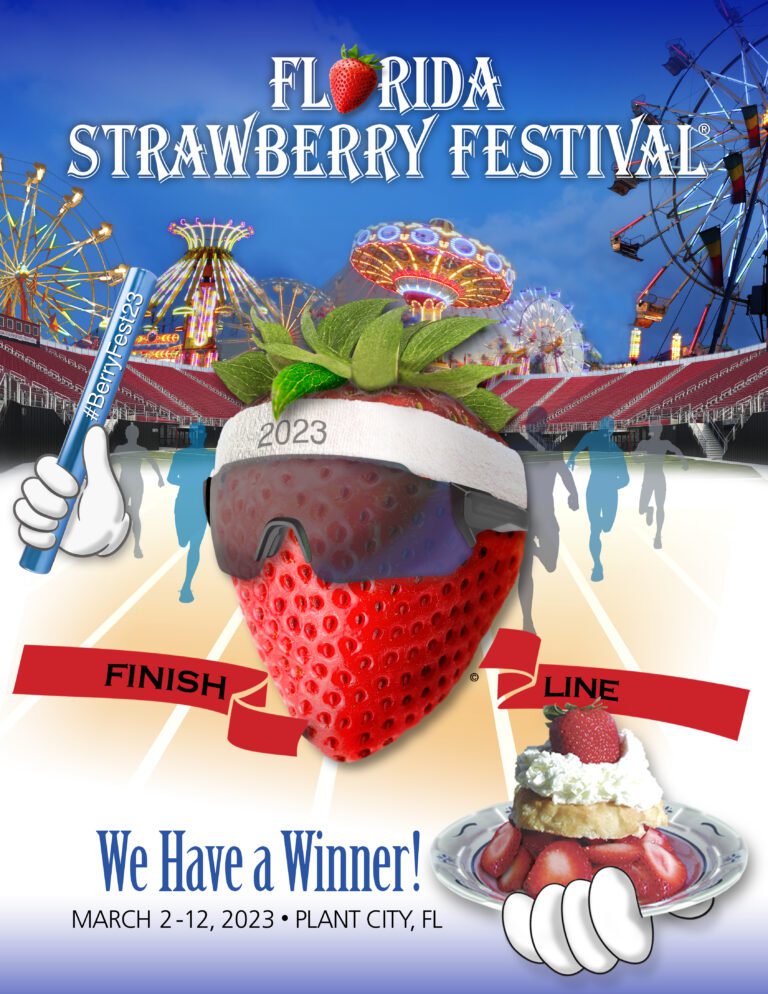 The 88th annual event's theme is "We Have a Winner."
It's that time of year again!
The Florida Strawberry Festival announced that the festival's theme for 2023 will be "We Have a Winner."
"Yes, it points to the recent win we achieved in naming strawberry shortcake as Florida's official dessert as we're a little partial to the berry," President Paul Davis said. "We're excited about this year's event and look forward to sharing in the celebration of the shortcake dessert that has come to make us so successful!"
This past year, state representative Lawrence McClure and state senator Danny Burgess filed a bill to designate the strawberry shortcake as Florida's official dessert. And earlier this year governor Ron DeSantis made a stop by the Festival grounds to officially sign the bill into law before several local produce growers, Festival executives, Plant City officials and local Law Enforcement. The law officially took effect on July 1, 2022.
"The strawberry industry has an economic impact of more than a billion dollars in the state of Florida," Davis said. "Plant City is home to roughly 12,000 acres of strawberries and the Festival serves just about 200,000 shortcakes each year. We're proud of our city and the Florida strawberry. It's kind of a big deal around here!"
2023 will mark the 88th annual Florida Strawberry Festival and although the event is still months away, excitement always begins to build as the organization announces its theme for the upcoming year. With the theme announced, attendees will have an opportunity to see it reflected in decorations by vendors, organizations, corporate sponsors, parade floats and displays throughout the event that hosts nearly 500,000 visitors each year.
Past themes have included "All Aboard" in 2021 and "#1 for FUN!" in 2022.
The 2023 Florida Strawberry Festival will take place from March 2 through March 12. For more information, visit www.flstrawberryfestival.com or follow the Florida Strawberry Festival on Facebook, Instagram and Twitter.