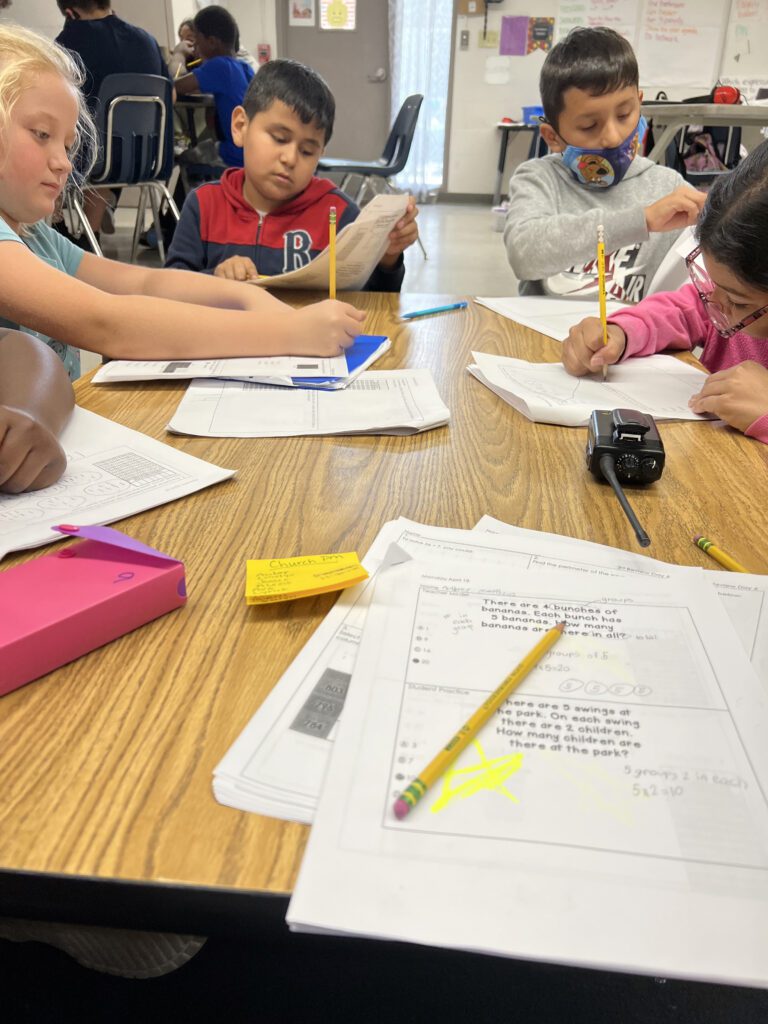 Governor Ron DeSantis awards $200 million in School Recognition Awards to schools that demonstrated student growth and teaching excellence.
Recognition for a job well-done is rewarding but when it comes with a financial award, it's even better.
When Bryan Elementary principal Tamethea Simmons learned that her school was awarded $117,851 through the state of Florida's School Recognition Program, she was ecstatic.
"I'm so thrilled that our students, educators, support staff and parents have been recognized for their tireless effort over the last year," she said.
Bryan Elementary improved one letter grade in the Florida Department of Education's school grading system, jumping from a 'C' to a 'B.' Seventy-five percent of its student population of 700 is Hispanic and 97% receive free or reduced lunch.
The school's theme this year is tied to the achievement: "It's a Great Place to 'B'."
For Burney Elementary principal Brooke Quinlan, the news that her school had been awarded $63,013 brought happy tears.
"This is the first time we've earned this recognition in a long time," said Quinlan, who is in her second year as the school's principal.
Historically, the school had earned the grade of 'D' but this year pulled the score up to a 'C.'
Three other local schools that were recognized include: Simmons Career Center ($34,601), Wilson Elementary ($54,088) and Advantage Academy of Hillsborough ($86,703).
In total, more than $200 million was awarded to 1,400 schools across Florida. Local schools snagged $356,256 of that money. The financial award, determined by the Commissioner of Education, is equal to up to $100 per full-time equivalent student for each school.
To receive the award, the school either demonstrated sustained or significantly improved student performance.
Simmons said her students' success is predicated upon the high expectations expected from each student. "We set high expectations for every student," she said.
She's also not one to take 'no' for an answer. If a parent can't pick up their child who requires after-school tutoring, they stay after-school for the extra instruction they need and her secretary drives them home.
"My staff goes above and beyond what is expected," she said.
She encourages her staff to visit students' homes and be nosy about their lives. "You never know somebody's circumstances and we want to know what's going on with the students," remarked Simmons. "For our students to be successful, it takes a commitment from every member of my faculty and staff."
The staff also goes into neighborhoods, supporting families at Christmastime and bringing food to those who need it.
Simmons is proud to be a member of the Plant City community, her staff's commitment and of the achievement the school has received.
"It takes every single one of us to make this happen," she said.
To boost their school grade, Quinlan and her staff implemented a data monitoring system for its 350 students that provided them with differentiated instruction based on where each student needed additional instruction. For example, math tests were analyzed and students that missed questions were put into smaller groups to work on mastering those concepts.
"It had a tremendous impact on student performance," said Quinlan.
She refuses to rest on her achievement. The school uses the hashtag #bestschoolinplantcity because that's their goal.
Schools can use the funding for a variety of provisions, including: bonuses to the faculty and staff, the purchase of educational equipment or materials or temporary personnel for the school to assist in maintaining and improving student performance.
The exact distribution of funds is determined by the school's staff and school advisory council.
While Simmons said a decision hasn't been made yet about where they will allocate the funds, she hopes the recognition money will continue to drive performance. Quinlin said her school's staff and advisory council will vote on how the money is spent.
For more information about the School Recognition Program, visit www.fldoe.org.