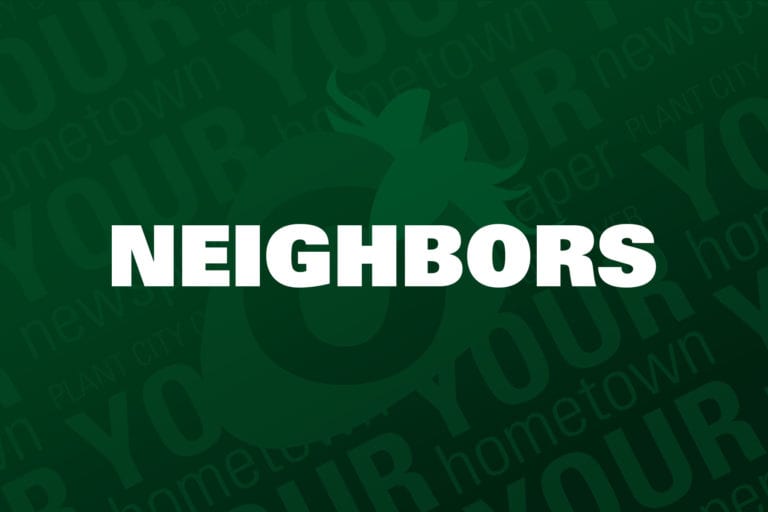 Earlier this month, Pam Roach hit a milestone of 50 years working at South Florida Baptist Hospital.
Many things in Plant City and the world changed between June 8, 1970 and June 8, 2020. One thing that did not was Pam Roach's employment.
Roach reached the 50-year mark as a South Florida Baptist Hospital employee earlier this month and retired last Tuesday.
"I want to thank Pam for all she has done for South Florida Baptist Hospital over the many years we have worked together," hospital president Karen Kerr said in a press release. "She will be missed."
Roach spent the vast majority of her career — 39 years — in the Nursing Administration department. She moved there shortly after she started with the hospital as the only member of its Personnel department and remained through 2010, when she replaced Margie Rogers as Executive Assistant to then-president Steve Nierman and, three years later, Kerr when she took over upon Nierman's departure. Roach said the people at SFBH made working there for so long a pleasant experience.
"I used to give out all of the Nursing paychecks, therefore I knew every employee, even the night shift," Roach said in a press release. "For many years, you hardly ever met a new employee. We were just one big happy family where everyone knew each other, which was wonderful."
She enjoyed working at the hospital so much that it was the only full-time job she ever had. Roach occasionally worked at the Brown and Newsome Drug Store on weekends, but that was all.
Retaining an employee for 50 years is a rare feat for almost any business, but that's not the case at SFBH. Last year, Jill Moon celebrated her own 50th anniversary with the hospital. Coincidentally, Moon started working there almost exactly one year before Roach did: Moon started on June 9, 1969.
Roach and Moon worked in different departments for much of their careers but began sharing an office in 1997, when SFBH signed a joint operating agreement with BayCare. The two have been friends ever since.
"Pam and I have many happy memories that we shared over the years that we still laugh about," Moon said in a press release. "She has been a good friend through the years and I am sad to see her retire. I will miss her, but I am happy for her as she begins this new journey. May God bless her."
Now that she's retired, Roach hopes to spend more time with her grandson and travel to the Tetons whenever COVID-19 settles down. She also hopes to take cooking classes and do more volunteer work.