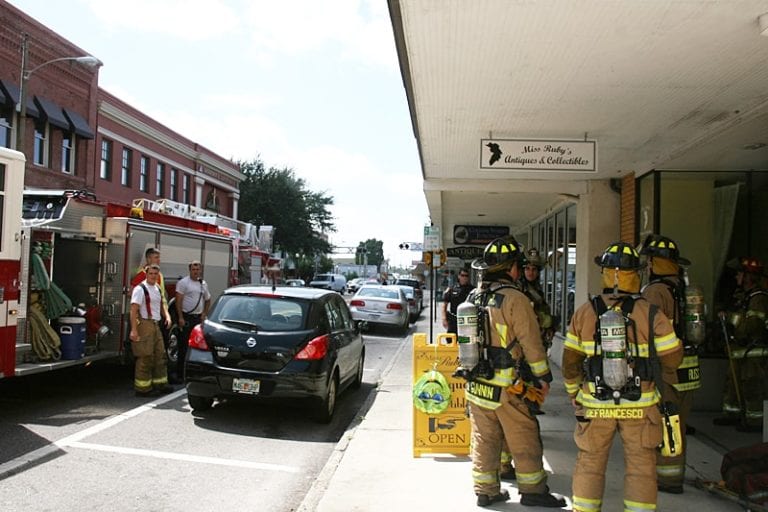 A burning electrical device forced the Plant City Fire Department to close Collins Street in downtown Plant City for about an hour today.
A ballast for one of the lights at Miss Ruby's Antiques and Collectibles, 119 N Collins St., began to melt at about 10 a.m. Aug. 20, said store co-owner Joe Fuleki.
"When we opened at 10 a.m. this morning, I flipped on the lights, and I started to smell something funny," he said.
Firefighters located the source of the smell quickly by using a thermal imaging device, Battalion Chief Henry Smith said.
"It's really melted in there, and we could see the fluid leaking out of it," he said of the ballast. "We could tell that one was 130 degrees; the others were at 80 degrees."
Because downtown is such a tight area, and because many buildings are connected, the fire department blocked off the entire block as a safety precaution, Smith said.