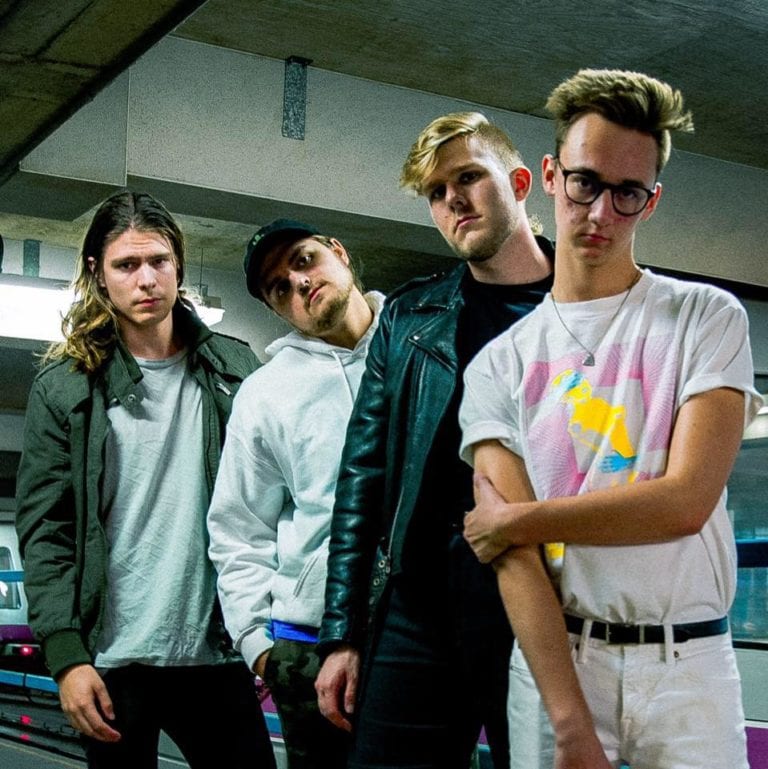 The Florida Strawberry Festival is kicking off a music tournament for talent to attempt to walk away with thousands of dollars and time in a professional recording studio.
Each year the Florida Strawberry Festival brings new and innovative ideas to its 11-day event, however, few changes have created the buzz the upcoming Battle of the Bands is stirring up among attendees. 
The four-day event will feature three preliminary battles and a grand finale where the top ranked bands will be on the Wish Farms Soundstage showing off their skills to an expert panel of judges as well as any and all who attend the concert.
"We've got Christian baands, rock bands, R&B, country, urban funk sounding groups, there's so many diverse acts," Jennifer Morgan, public relations and media representative for the Florida Strawberry Festival, said. "I've loved being able to be a part of this committee, to help build something like this into existence. We're able to give local bands the opportunity to show off their talents and possibly walk away with an amazing prize."
The winner of the inaugural Battle of the Bands will receive $10,000, a trophy and 25 hours of studio recording time with All Access Recording. Second place receives $5,000, a trophy and 10 hours of studio time and the honorable mention will receive $1,000 and an award for recognition.
Pair the enticing prizes with the one of a kind networking opportunities and suddenly groups all across central Florida are blowing up social media in an effort to score a top nine spot for the contest.
The committee — which is comprised of approximately 10 members that share a background in entertainment or another useful skill set for the creation of the contest — narrowed the submissions down to the top 20 based off of a pre-determined criteria. From there they opened final voting up to the public to decide who would make the preliminary battles at the festival.
"Everything is a work in progress and since this was our first year that was kind of a barrier that we now will overcome," Morgan said. "We want to be transparent to both our bands and our audience so we decided Facebook would be a good way to monitor who is voting and to make sure there aren't any bots that could affect scores. Of course we learned that not everyone is tech-savvy so next year we're still going to have public votes, but it will probably be a little different."
The festival loves feedback and Morgan said they've received a lot throughout this process from both the bands they were working with and the general public who are getting involved in the process. Some didn't have a social media presence and struggled to create a Facebook and then get invited into the event's Facebook group. All in all though the feedback has been positive as people express their excitement over having such a unique event.
The public voting also helped show the festival what type of music local residents enjoy. While Morgan said they would have loved to see every genre represented in the contest it was interesting to see who the public decided was making the final cut.
The top nine bands are Almost There, Angie Rey and The Countrydelics, Bound No More, DBMK, G.W. Souther, Kayla Ember, Kingsway, OakLee and Reach City Worship.
Now they will face off over the course of three days. On Thursday, Feb. 28, DBMK, OakLee and Reach City Worship will perform in the Publix Showcase Tent. On Tuesday, March 5 Kingsway, G.W. Souther and Angie Ray and the Countrydelics will perform. The last preliminary battle will feature Almost There, Bound No More and Kayla Ember on Thursday, March 7.
The first band comes up at 6 p.m. and the last one takes the stage at 8 p.m. As long as you are in the tent during at least one of the performances you will be able to cast your vote for the winner that night.
The festival will have volunteers there to monitor the votes and the totals will be tallied that night for the three that just performed. The goal is to be able to announce the three bands with the highest votes on March 7. The final event is at the Wish Farms Soundstage on March 9 at 3:30 p.m.
Three guest judges will watch the final performance and will split the vote 50/50 with everyone who attends the free show. Online many of the bands have already begun rallying the troops as they seek attendees to join them for their shows.
"We're really honored to offer this type of experience," Morgan said. "What a great way to have a local band share their talents with a huge group of people. They may not ever get an opportunity to do something like this. You never know who's in the audience or who's watching and just to be able to share the stage with some of these great artists is awesome."
Morgan said the committee hopes the massive undertaking goes off without a hitch and is already planning on revamping the contest for next year. At the end of the day she said this could lead to a lifelong partnership between many of the talented groups and the Florida Strawberry Festival.
"We're just excited to see this come together," Morgan said. "Have a good time, that's really what it's all about. It makes it that much more enjoyable to know that you're giving a prize like that to a group that's here, that's really trying to make it. It's been an honor to head up the committee and I have to say that the gentlemen that are on the committee with me have been working tirelessly. Their hearts are in it and we all really want this to 'be a hit' for lack of a better word."
Bands competing: 
Thursday, Feb. 28
6 p.m. DBMK: DBMK is the explosive alt-pop outfit from Tampa, Florida cutting through the scene as one of 2018's most promising groups with singles "Heartscam" and "I Think I'm Bored." The Tampa quartet has created its alt pop blend of music together since 2015.
7 p.m. OakLee: OakLee was originally formed in 2017 by Ian Davis and Jonathan Liptak. They continue to quickly expand with their music, playing anything from old classic Johnny Cash and Hank Williams to Jason Aldean and Eric Church, and often throw a taste of Rock 'N' Roll with anything from Tom Petty to Pearl Jam.
8 p.m. Reach City Worship: Reach City Worship is a movement out of Tampa, Florida. Equipping and providing a voice for the local and global body of Christ, their music captures the heart and sound of their home church.
Tuesday, March 5
6 p.m. Kingsway: Kingsway is a contemporary Christian band from Brandon. They are just getting started but are excited to share their music with you.
7 p.m. G. W. Souther: G.W. Souther is a four piece Orlando-based band specializing in Pop/Soul/Rock music that weaves you in and out of the inspirations from Ol Skool to the New. It's a quartet that features members originally from Alabama and Florida.
8 p.m. Angie Rey and the Countrydelics: Angie has opened for various country stars like Scotty McCreery, Chase Bryant, Jerrod Niemann and John Michael Montgomery. She has set her sights and her voice on taking the country music world by storm.
Thursday, March 7
6 p.m. Almost There: Almost There is a group of guys that just appreciate music and the art of performing it. They cover everything from the Beatles and Led Zeppelin to today's top 40 with their own twists.
7 p.m. Bound No More: A Southern, Christian Rock band housed out of Free Rider Fellowship in Plant City. Their passion is to glorify God with the musical abilities He's given them by creating wildly good music and to have fun doing it.
8 p.m. Kayla Ember: Kayla Ember is a 19-year-old artist/singer/songwriter that performs everything from pop and R&B to jazz.