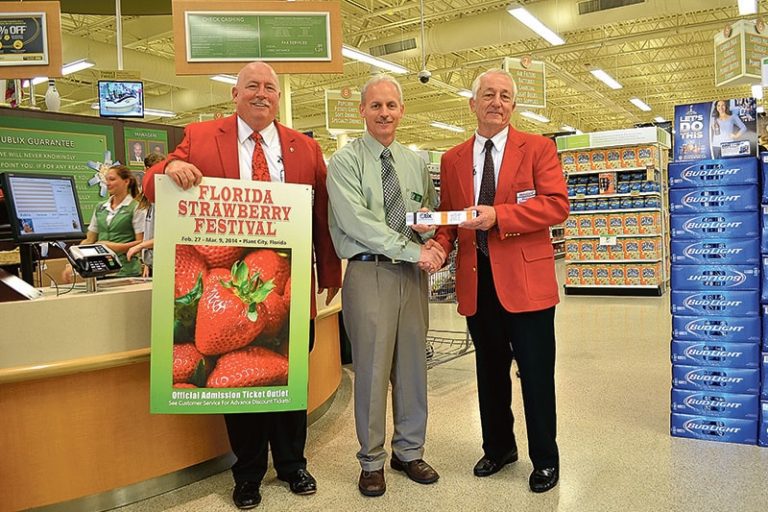 Florida Strawberry Festival President Jim Jeffries and General Manager Paul Davis delivered tickets to two Plant City Publix Supermarkets.
Patrick O'Neal, the general manager at the Publix at 2202 Jim Redman Parkway, received 2,500 tickets for his store.
For years, the festival partnered with Sweetbay to sell discounted tickets throughout the Tampa Bay area. Now, 200 Publix Supermarkets in surrounding counties will take Sweetbay's place as the title sponsor. The announcement was made in December.
Tickets will go on sale at Publix stores starting Jan. 30 through March 9, and can be purchased at the customer service desks. Advanced discounted tickets are $8 for adults, and $4 for children 6 to 12 years old. Children 5 and under are admitted free.
An list of participating Publix stores are available at flstrawberryfestival.com.