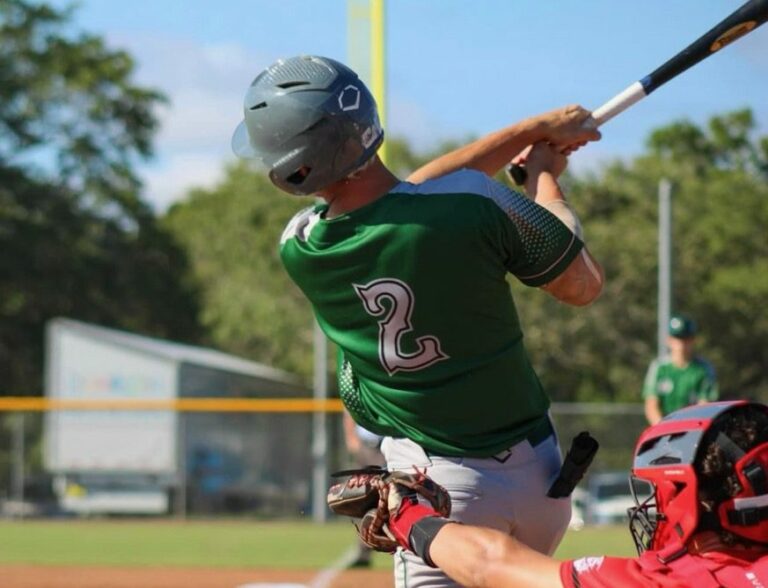 Featured Future is a summer series where the Observer will highlight local student athletes who are preparing to continue their athletic and educational careers at the college level, or those who have already begun that journey.
On the heels of a baseball state championship with Lakeland Christian, Plant City native Colby Brewington has committed to continue his academic and athletic career with Georgia Southern.
Growing up in Plant City, Brewington first started playing baseball at Plant City Little League when he was four years old, ultimately winning three Little League State Championships before making the transition exclusively to travel ball with the Ostingers Baseball Academy at 12.
"The Ostingers put us in the best tournaments against the best teams so we're always going to face the best guys," Brewington said. "And with what Coach Jimmy (Osting) has done with his program, he's really put us on so when we play teams, everyone's going to throw their best arms against us because they know we're the Ostingers."
Moving to high school, Brewington enrolled at Lakeland Christian where he could not only get an education at an institution that was grounded in his Christian faith, but could also join a strong baseball program that was fresh off a state championship in 2019. As a freshman, Brewington largely played on junior varsity before stepping up as a mainstay in the Vikings' lineup as a middle infielder in his sophomore season.
As a sophomore, Brewington finished the year with a .302 batting average, 16 hits, 11 runs batted in, one double, one triple and one home run as the Vikings finished the year with a 22-6 record and a Regional Finals appearance. It was in that sophomore season that Brewington recalls first starting to notice interest from college coaches.
"Right in the middle of my sophomore year was when I really started to turn it up," Brewington said. "That's when I really started hitting really well and that's when the college coaches started reaching out."
As a junior, Brewington reached a new level offensively. This past spring Brewington's batting average skyrocketed to .410 as he finished the season with 32 hits, six doubles, one triple and led the Vikings with 29 runs batted in and a pair of home runs. Lakeland Christian finished the season with a 22-6 record, capping the year off with a 5-2 victory over No. 1 seed St. John's Country Day in the FHSAA 2A Baseball State Championship — a game in which Brewington notched an RBI triple.
"That was awesome," Brewington said. "That was probably one of the best seasons I've ever had and winning the state championship just put the icing on the cake. Winning the state championship was an unreal feeling, just knowing that you won your last game of the season and didn't lose it, because that only happens to one school in our division so it's pretty cool."
In his junior season, once colleges are officially able to reach out to recruits, Brewington began speaking with a number of different schools before taking a visit to Georgia Southern that Winter.
"There were a couple of schools high on me but then in January I went up to a camp at Georgia Southern, it was a five-person camp," Brewington said. "I hit well, I threw well, I toured the facility, I went to a basketball game. The next day I took an official visit around the campus, then they offered me and it wasn't two hours later that I committed, it just felt like home."
Brewington noted that his speed, his versatility and the fact that he's a lefty hitter are things that stood out to Georgia Southern, according to the coaching staff. And between the facilities, the campus, the location and primarily the coaching staff are what really made Brewington feel at home there — along with a winning culture that has led the Eagles to 14 NCAA Tournament appearances and 10 conference titles.
And with a state championship and a college commitment already under his belt, Brewington says he can now enter his senior season relaxed as he and the Vikings chase another state title.
"I would say that the thought process going into my senior year is to just have fun and relax," Brewington said. "I already know where I'm going to college so I just want to have fun and take it all in because it'll be my last time playing with these guys."