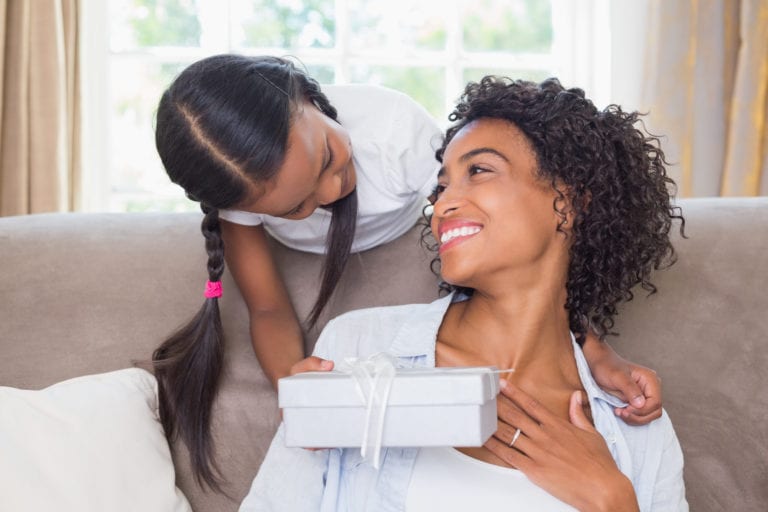 With some planning Mother's Day can be a breeze thanks to the unique options found right here in Plant City.
Mother's Day is right around the corner and there are loads of one of a kind experiences nestled among businesses in Plant City to treat your mom on her big day.
Whether she's into facials and makeovers, or yoga and mimosas, there's something for everyone right here in her hometown. While this list is by no means a full array of every option in town, it will highlight some of the deals our readers have fallen in love with and will hopefully help you finalize your upcoming Mother's Day plans.
Gifts
If boutiques are your cup of tea, Plant City has two options that can't be ignored. RAOK, 2804 James L. Redman Parkway #103, has everything from mom-themed shirts to jewelry and candles you can't find anywhere else. Take some time to really check out every nook and cranny of the store and don't hesitate to ask the friendly staff for recommendations.
If you follow RAOK on Instagram you can check out its story for employee recommendations via the "fave fives" series. The store also features Plant City themed merchandise, so if you want a truly unique gift, this is a one-stop-shop for mom.
Less than three minutes away is Fringe Boutique, another Plant City gem that has some of the chicest items in town. Fringe, 601 E. Alexander St., has built up a cult following over the years and is constantly shifting inventory to have new and original merchandise on the shelves.
You can find home decor, clothes, Yeti's, jewelry and more, all in one shop. Plant City roots are proudly displayed and
strawberries grace many of the shirts, purses and home goods in the boutique. The staff is always eager to help you in your hunt for the perfect gift, so be sure to reach out if you're struggling to decide what to buy.
Flowers
Time is of the essence for ordering flowers for Sunday. The clock is ticking, but luckily two local flower shops are prepared to handle your florist needs.
"It's still not too late as long as you get your order in by Thursday or Friday," Glenn Mathias, owner of Creative Flower Designs By Glenn, said. "We can do roses, pretty vases, a wire service container, really anything you want."
Mathias said this year there's been a demand for the container themed arrangements, but if that's not your cup of tea he recommends going for a classic clear glass vase. If you want something more unique, try a hydrangeas or iris arrangement, or go for a fresh old-fashioned spring bouquet. If you want to use Creative Flowers, 116 W. Alsobrook St., stop by or give them a ring at 813-754-1212.
All A Bloom Florist, 116 N Collins St., also encourages orders to come in as soon as possible. Owner Darcy Stottlemeyer said they work around the clock during holidays to ensure the elaborate and beautiful arrangements bring joy to every customer. They try not to do deliveries on Sunday so get the order in so it can be dropped off in time.
"Every year there's procrastinators though," Stottlemeyer said. "That's OK, too. We've got a lot of arrangements done in the cooler. They can't custom order something, but they're welcome to drop in and pick up some of the things we already have done."
Experiences
Mom's across the world frequently say they would prefer spending time with their kids more than any physical gift. Why not offer them both? Plant City has several experiences you can do with your mother to ensure she gets the most out of her special day.
K.E.Y Beauty and Esthetics, 104 W. Reynolds St., is offering a Mother's Day package that includes a signature facial, sunflowers and wine for $99. There is also a promotion on e-gift cards, satin and silk robes and sleep masks and candles.
Lush Lofts, 601 E. Alexander St. Suite 625, held a Mother's Day promotion that featured $99 full set lash specials that also entered the customer into a drawing to receive a free map and wax brow appointment.
The Koa Yoga Studio, 2806 James L. Redman Parkway #205, is hosting Mamas and Mimosas 11 a.m. May 11. The studio will host an All Levels Flow Class followed by mimosas. Head over to thekoayoga.com for more information.
Ulta makeovers are a unique way to treat your mom and also get a professional makeover for whatever events you have planned later in the day. Plant City's Ulta features everything from facials to makeup applications and makeup lessons. You can browse the extensive list of available experiences online at ulta.com.
Sometimes the best gifts are the ones that cost the least. Experiences can lead to memories that last a lifetime. Grab some $1 bills laying around your house and pile up into the car. Drive over to Medard Park for a morning in nature. If your mom is adventurous, go on some unique hikes among the Sacred Hills or check out the new trails highlighting some unique bird sightings.
With a little planning you and your family can easily have a picnic on some of the lush grass near the water. Lay out a soft blanket and pack a basket with cheese, meats, a salad, fruit and some of your favorite finger foods.
Food
While Plant City is home to plenty of chain restaurants there are a few mom and pop places with unique offerings on Mother's Day. For the most unique experience, however, there's only one option.
Keel & Curley Winery, 5210 Thonotosassa Road, is hosting a massive Mother's Day Bruch from 11 a.m. to 1 p.m. on May 12. Tickets are $29.99 and include the Mother's Day buffet and one complimentary drink. The buffet will feature scrambled eggs and bacon, chicken and waffles, biscuits and gravy, mashed potatoes, fresh fruit, a Keel Farms veggie tray and a Keel Farms quiche of bacon, onion, Swiss, broccoli, cheddar and mushrooms. You can pick up your tickets online at frontend.brightcalendar.com or via the event's Facebook page.
Of course nearly every church in town is also offering Mother's Day-themed events ranging from tea parties to dinners to special sermons. Check out Facebook or the websites of your favorite church to learn more about its specific offerings.
With a little planning your Mother's Day can be one for the books. Take the time to handpick an experience your mother would prefer and you can make memories that will last for years to come.